Everybody is talking about Black Panther, the first superhero movie with a predominantly black cast. The movie is directed by Ryan Coogler, an American film director and screenwriter, he directed Fruitvale Station(2013) and Creed(2015). He worked with actor Michael B. Jordan in both movies, and will also work with him in Black Panther. The cast of Black Panther is largely black with famous actors such as Chadwick Boseman, Forest Whitaker, Daniel Kaluuya, Sterling K. Brown. The rest of main cast consists of Lupita Nyong'o, Danai Gurira, Angela Bassett, Andy Serkis, Martin Freeman, and Florence Kasumba.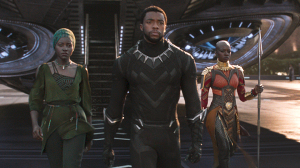 Chadwick Boseman will play the leading role of the T'Challa, the Black Panther, who becomes king of the advanced African nation of Wakanda after his father is killed during the events of the Civil War which was aired in theaters in 2016.
Black Panther is the world's greatest black superhero and is a symbol for black power. The Black Panther was created during the civil rights era and was meant to reflect the politics during that time. Months after the Black Panther was created, the infamous and revolutionary organization The Black Panther Party was formed in Oakland, California. In the media, The Black Panther Party was depicted as a radical group with menacing ideas in contrast to pacifist civil rights leaders like Martin Luther King Jr. Some viewers can possibly have sinister connotations about the "Black Panther", but the film will be a symbol for change.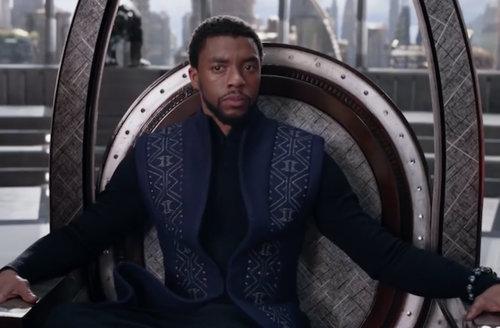 Black Panther depicts black people in a position of power, black people are rulers of a kingdom, inventors and creators of advanced technology. There hasn't been many big-time movies portraying black people in position of power like Black Panther. The movie will serve as a defining moment for Black America where Africa will be illustrated as a beautiful and great continent.
Black Panther will be released in theaters February 16, 2018 throughout the nation. The predominantly black cast of the superhero movie "Black Panther" will show its combination of African pride, beauty and adventure will mark a cultural shift in the movie industry. Don't forget to watch the movie of the year on Friday, February 16.