Beauty Column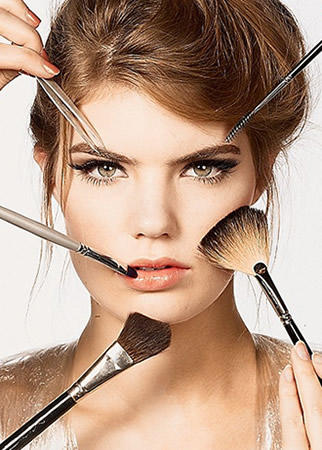 Does your make up ever get messed up , tacky , ruined ?  From lashes to lips, we've compiled some tips below to get the perfect look !
Mascara
-Never ever pump the wand, this will cause your mascara to dry out faster.
-If your mascara smells funny or is more than six months old, it's time to toss it.
-After you've coated lashes with mascara add just one more layer to the outer corners.The extra coat will make your
lashes look long and make your eyes appear father apart.
Eyebrows
-Find the brow-pencil shade that works with your hair color.
-Blonde's brows are best-dressed in a light brown pencil.
-Red heads brows look hot in a honey colored brown pencil for day , dark brown for night.
-Brunette's brows smolder in deep brown tones, black is best after black.
Lips 
-Find the reds,pinks,corals and other shades that match your skin tone.
-Subtle colors and neutral tones can serve you well on casual days and weekend afternoons.
when it comes to dressing up and going to town nothing says "party!" better than a glamorous red.
-Quiet pinks and sheer textures are ideal for warm weather; creamy dark wines and plums are for winter.
-Olive skins looks best in light browns with warm tones or dark brownish reds stay away from pinks or orange-reds!
-Fair complexions fare well with shades that have a warm pink or peachy glow or dramatic reds with a blush tint.
-Dark skin is flattered by deeps reds or deep redish-browns. Avoid pinks or orange-reds!
Leave a Comment