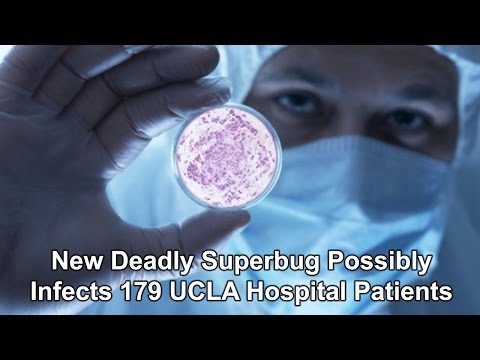 A deadly super bug outbreak occurred at UCLA  on Thursday February 12, 2015. Hospitals and medical providers have been warned by the food and drug administration about a commonly used medical scope that may have made it easier for a deadly bacteria that is resistant to antibiotics. After being reported by the LA Times of two deaths out of seven patients who were infected by a "drug- resistant superbug"  that has occurred at UCLA's Ronald Reagan Medical Center. Across the country, there has been millions of patients who may have been exposed to the dangerous bacteria after the physicians used their scopes in their treatment, it has been said by the FDA that the scopes may be difficult to clean so medical providers have been called to carefully clean the scopes. Cleaning the scope may not help, it has been said by the FDA that the disinfectants may only reduce the risk of transmitting the infection but it will not get rid of it all.
Link to video about the SuperBug Outbreak:https://www.youtube.com/watch?v=1hRGRvrdnN4
What do you think about the outbreak in the hospital? what should they do? comment below.