By: Kevin Mosqueda, Yasmin Perez, & Magdalena Montero
As students made their way in the lunch line, on January 22, they might have noticed a warning notice in which it stated that the cafeteria was recently treated with pesticides to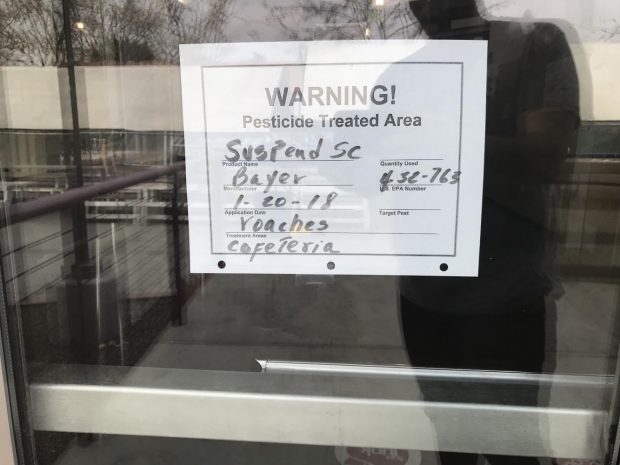 combat roaches.
Teachers and staffs are the only ones that primarily use the cafeteria. They should be aware that their food, as well as the lunch for the students, might have been affected. Chemistry teacher, Ms. Roselman, personally has not seen any bugs in the cafeteria area. In her years, teaching at APB, she has not been aware of the school needing to be fumigated. But goes on if there is a case in which any bug seems to be a problem the school should be fumigated, in order, to prevent them from reproducing.
Custodian, Martha Lozano stated that the roach infestation did not occur. However, she states that there was, "one rat only," and that it was taken care of. Martha states t the rat might have appeared due to inefficient cleaning or that food was left out in the open. She says that the roach infestation has occurred before, however, this time was not the case this time.
In other hands, parent coordinator, Ms.Ocampo said that the roach infestation has occurred before, but goes on to say, " [It's] something that we can't help from occurring." She said that parents were not notified because it was not a big problem and we can't close the doors just like we can't stop neighbors from bringing roaches or other insects" said Ms.Ocampo.
When asking one of the students at APB about the roach infestation one student reported not hearing about the roach infestation at all. "Personally, I did not even know part of the school was being fumigated for roaches. I don't mind the school being fumigated because at the store I work at they do it once a month. As for what I believe caused it, I think that small food crumbs left behind and maybe food that is not packaged right start the issue" stated Senior Adolfo Armijo. He further continued, "Notifying the parents about this type of issue is not one to be prioritized, but it can if issues get worse." The question remains should the school notify parents when this type of issue occurs?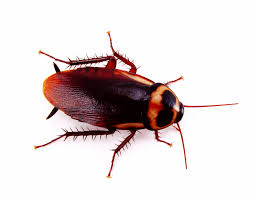 To conclude, the school should be a clean environment for not only students but to teachers and staff as well. The school took care of the roach issue by fumigating the school. As for the health of the school, it was not affected, none of the students or teachers had any issue with it allowing the school to now be roach free.