To inform business leaders and law enforcement officials more about his involvement in the notorious Mexican mafia, "La Eme", Rene "Boxer" Enriquez, was removed from prison to attend a meeting held in Downtown Los Angeles.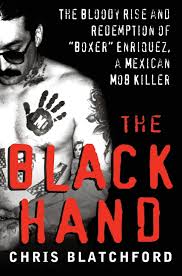 Police Chief Charlie Beck of the LAPD, who allowed this meeting to occur,  has received an overwhelming amount of criticism.
Mayoral spokesman, Yusef Robb stated, "This was inappropriate and should have never happened. We expect a full accounting of why this occurred and we are going to make sure this sort of thing never happens again."
Similar to Robb's perspective, many other people claim that the use of public resources to transport and protect Enriquez was unnecessary and wrong regarding Enriquez' reputation.
"This shows favoritism, not justice. There's suppose to be an equal distribution of law," said Daymond Johnson, our own APB head security.Many people, like Johnson cannot see the advantages of this meeting.
By allowing Enriquez to educate a new group of people about the lifestyle of an influential gang member, Beck gave policemen the opportunity to receive an idea of how to cope with the new generations of gangs and prevent new growth. To agree with this idea, Melissa Ramos said that this decision was beneficial "because it gives them ideas to catch other criminals and learn to ways of how to prevent violence."
"He talked about how it grew, how it was branded, how it expanded, how it evolved," said Michael Downing, Deputy Chief of the LAPD. This information that Enriquez gave the people of the meeting can potentially decrease gang violence as a whole.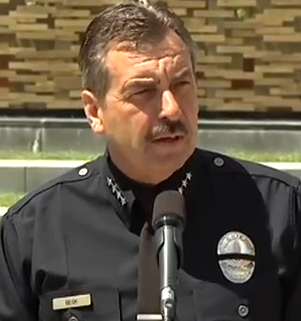 The only real drawback of this meeting was the potential danger that would have occurred because of the hatred and resentment that current gang members hold against Enriquez for divulging the truth about "La Eme". But because this information was not known to the public, this danger was disregarded, and the meeting was successful.