By: Alan Gutierrez, Jesus Avina, Julio Ibarra
Soon It will be the time of year when you choose new electives for your next grade classes. If you're wondering what elective class is the best for you, or if you want to know more information about each elective then you came to the right page. Electives are classes that you choose to take and some are required to take, mostly you might take all the electives if you're lucky enough. Choose the elective that is the best fit for you, the one that you want to do, and the elective that will be interesting for you.
Journalism is based on writing news for APB's news paper the Gryphon Gazette. Each week you will be assigned to write your own news story to attract the reader's attention. The story must be interesting so that readers will be more engaged in the news story. If your news story is really published well, then you might get lucky and your story will be published on the newspaper that they make every semester. Also each week your news story will be put up on the gryphon gazette newspaper website, many students and teacher read the online news. You can either work on your own creating news stories or you can work with a group of three only. During class you can either go interview people in the hallways or stay in class finishing up your story, there will be a lot of time given to publish a story, the deadlines are really stable so there's no reason to not be finished with your story. Mr. Villagomez will teach you everything you need to know to succeed in being a professional story writing for gryphon gazette news. Victor Patino stated " So most of it is just to come up with a certain story, then you try to find certain people that either find the topic interesting or say something about it and then you also have time to work on the APB news paper". Victor also stated that he like the freedom of the class to get the chance to work on things that interest him.
Drama has lots of benefits as a class you do many parts like monologues, duets, and group collaborations. This builds many fundamental and essential parts for later in the future for example you better build your personality and creativity. It challenges you to not have fears like stage fright and practicing in front of many people even if it makes you look insane. You choose or receive different lines or monologues from the teacher Mr. Villagomez and present it to your class days later. You might also have the chance to go to different field trips experience professional actors present the plays. Emanuel Tovar stated " when we had a project to do like a act out of a script it was just practice and practice, the monologues were easy because it's just you by yourself instead of a group, he's really good with the timing, the deadlines were to big at times".
Robotics is based on engineering mechanism that involves a lot of thinking, and a lot of stress at times. In robotics class Mr. Villa our robotic teacher will introduce you to how to build your own robots. You will first need to learn the basics of wiring, and using the machines that he has in his class. There will be a lot of noise, especially cutting in the class, also a lot of communication with your group, because you will be designing robots with a group of three people only. During first semester you will learn the basics of building a robot, with wires, servos, machines, and much more things you can do. You must be creative with your robot if you want to impress Mr. Villa. The due dates for the robot are divided into parts for example, in a week you must at least have the platform done and at least make the robot move with it servos. So the deadlines aren't a big thing to worry about, the only problem that you may have is building the robot and knowing what tools, and wires you will need to build the robot. Also if you don't have a good group member can also be stressful because in order to make a good robot, your group has to contribute together. Also in second semester you will be put in APB's robotics tournament where you will battle against the other robotic class, It will be a ping-pong battle where two robots are put in a arena and each side of the robot will have 50 ping-pongs. To win you must either score on the opponent goal or have the least ping-pongs on your side of the arena. You will also compete against different schools to determine who made the best ping-pong robot. Jordy Perez explain the everyday bases for that class he stated "We work on the robot that we're going to use for our competition, it's very easy because there's nothing academically but at times it can be stressful because some of the students don't do there part and also sometimes the student don't take the class seriously and get out of control".
Anatomy & Physiology is a good 12th grade elective if you are interested in the medical/ doctoral field. Its mainly based on learning about how the human body work and why all the body parts are important. You will also be able to do a hands-on dissection on small animals. We will compare the human body to that of animals and how their body parts work the same as our body. During 1st semester you will have fun learning the basics of the human body that you have learned in Biology. During 2nd semester you will be entering dissections and will point out all the parts of the animal and memorize them, and later get tested on the body parts and what their function is. Yasmin Perez stated "we get to learn about the human bodies and also about animals, organs and when Ms. Ohara was here she had to be more specific, when we were doing the digesting of the rat it was confusing how she was teaching two things but didn't relate to each other".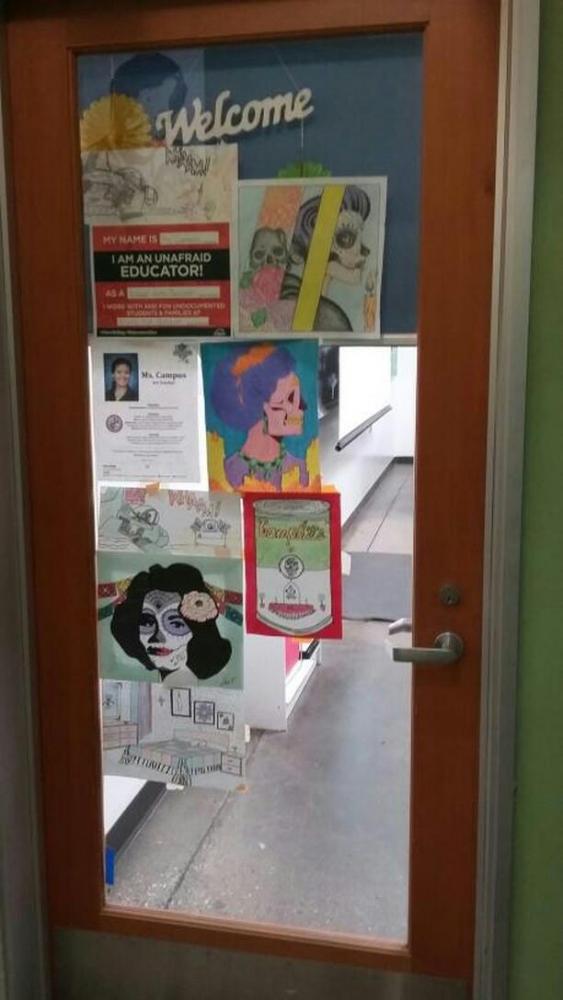 Visual Art is a good elective if you are not interested in taking Drama and or Journalism. Also, if you are interested in the Arts and Craft field since you are creative and imaginative. Then visual arts is the right class for you. You will learn about famous painters, and their outstanding work of art. You will also learn shading, combining paint, 3D shapes, and so forth. Later on in the class you will be able to draw out your own portrait with other drawing that show your personality. So if you a fan of art then visual arts is for you. Ary Perez was asked about the everyday steps students would take in visual arts she stated "We usually would take notes on a certain type of drawing skills, learn about painters and get time to practice drawing, and those same skills we would learn would eventually be used in our drawings as well". The only request she would ask more of that class is if it's possible to get more materials.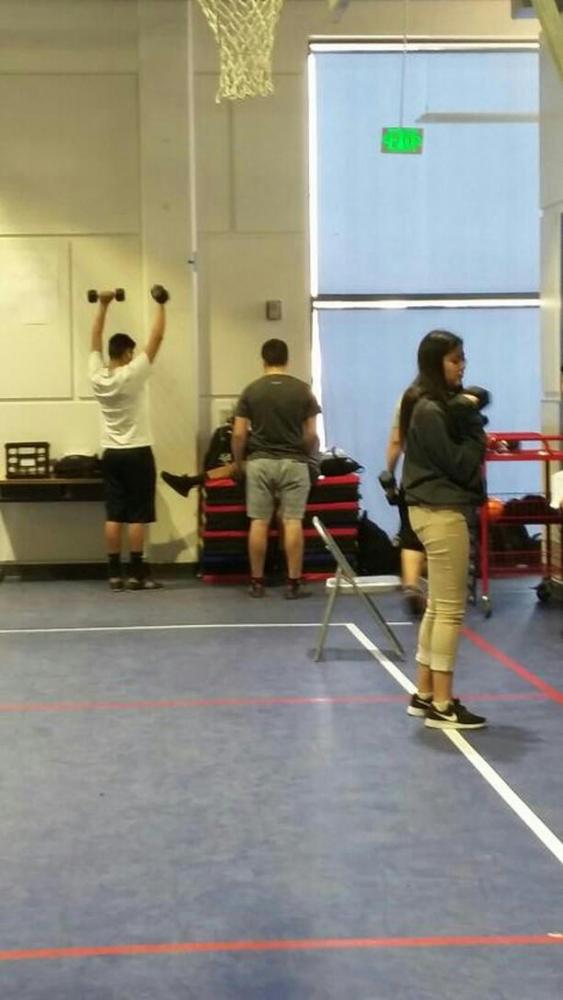 Physical education is not for everybody if you don't like to run or do any physical activity and don't care about your body then it's not for you. Physical education is to learn about the different muscles that compose your body. Also how to properly do certain exercises and to better your physique. In our school P.E. is not only physical activities you will also take notes and have lessons to learn how to better your body, your eating, and even your mind. This class has a lot to offer as long as you participate and follow directions on what to do. Pedro Barreras talks about what they do on the regular bases and stated "We sometimes play some activities, but before that we do a warm-up, we do exercises like push-ups, lunges, then we get to play, its a good class because its a break period, you get to fresh out your mind". He also believe that no changes should occur in the class of physical education.
Stay woke at: https://gryphongazette.com/
Brought to you by the Ugandan Bois