by: Leonides Martinez and Cassie Rodas
Beyonce took advantage of the half time show to perform her song "formation" which speaks out to the cops saying "stop shooting the blacks." Her costume as well as the costumes of the backup singers were a tribute to the Black Panthers. The Black Panthers were found in the year 1966 which helped the african americans defend themselves from the government. In Beyonce's routine, they formed an X which was a way to represent Malcolm X. This all ties around to send a very important message to the world about racism that is still occurring to this day.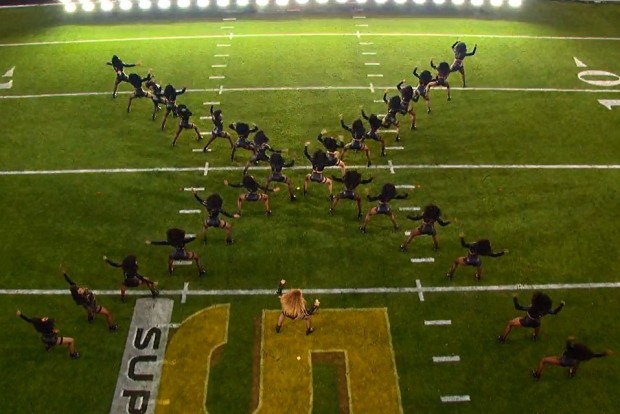 Some people thought that it was wrong of her to perform that kind of song during a grand, national entertainment show. The message in that song just wasn't appropriate for the cause. Other people believe that it was the perfect moment to express that kind of message since many people nationally would be looking at it. Allen Castillo, a senior who enjoys watching the superbowl, has mixed emotions towards Beyonce's performance. "She promoted a song at a mix raced placed so it was kind of like she was just performing for one person. However, it is important for others to know racism and what people are facing." Hector Flores, an APB senior who occasionally watches sports, found nothing wrong with Beyonce's performance. He states, "I believe that it was perfectly fine because that is where most people consider each other equal."
Although some might say that Beyonce's halftime performance might not of been the right or appropriate time for that kind of message, people still liked her performance. Beyonce took a political stand in order to prove a point about discrimination and police brutality towards black people. Beyonce's performance was done beautifully and others also agree. For instance, Allen said, "I would not want to see another performance than hers. She is the perfect person because she gets the crowd going." Hector also states, "Personally, I prefer seeing a performances about racism and equality in situations of sports because that is when it affects the most amount of people." Beyonce's first performance in the Super Bowl was in 2013 and to this day,  people still love and enjoy each of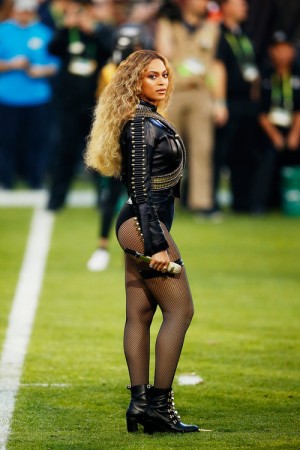 her performances.
Beyonce has rewritten the way performances should be displayed during halftime shows. She took a political stand for various reasons and some might have disagreements but  Beyonce is way beyond police brutality which we see often in our daily lives. She definitely wants to get her message across by using black people's experience. She speaks about disempowerment, black history, culture and she even shares parts of her history. There is one main reason as to why she would perform her song "Formation" at the SuperBowl. It is because she knew that she would not only have the attention of her fans but also of those who are watching the game internationally. The Super Bowl is a world wide show that has more than one million viewers so it was the perfect time for her to express her ideas through her song. Her intentions were not to offend people or cause any conflicts between them. She just wanted to get an essential message about racism to the world in hopes to unite us.