By: Liliana Rodriguez, Esmeralda Reyes and David Lopez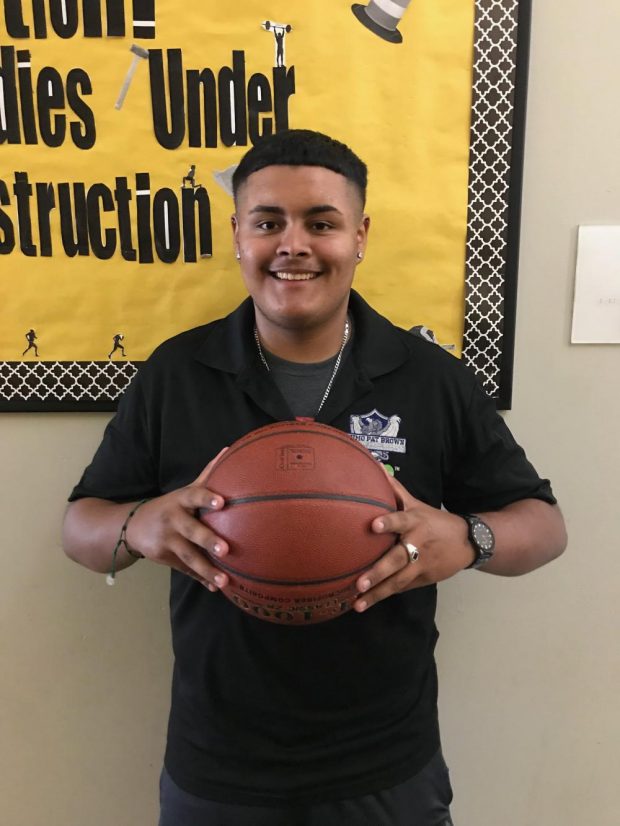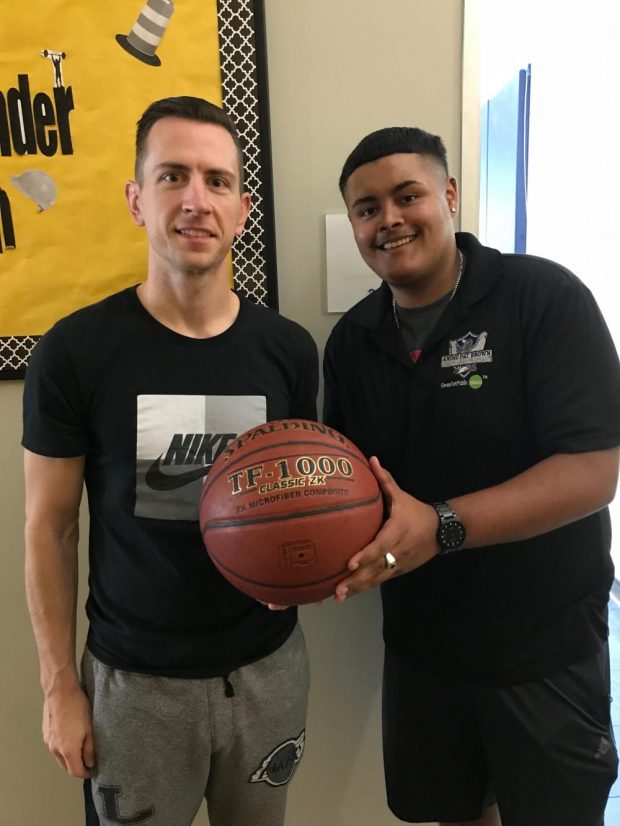 On Tuesday October 2, 2018 the boys had their first game of the year. Not only was it their first game, but the team came out with the win against Animo Leadership. APB has not won a game in about 3 years for us to win this game, means a lot. It was the team's ability to work together that brought us that win. The final score 39-29
Player Andrew Garcia said "I felt nervous because I didn't know if I was going to do good or not" player Jalyn said "I felt confident..". The team had many emotions because of the game, player Pedro said "I was dead nervous because everyone was putting fear in our eyes". Most of the players didn't expect the win because of APB's history in sports. During the game Pedro felt pump,  "I saw that they made the first basket" while player Angel felt confident because he expected the win since the beginning. The team worked their hardest and it paid off at the end because they brought back a win. After the game the team all felt happy and excited that they won the game.
 Coach Cieply made sure there was practice twice a week Tuesdays and Thursdays for an hour in a half to prepare. When asked about his feelings before the game he said "Little nervous because I didn't know what to expect or knew what level the other basketball team would play". Cieply knew we had a chance to win, "I was hopeful. If we played to the best of our ability we had a chance". The audience was very rowdy which made it into a fun environment. When the team took the win everyone was happy because it meant a lot to the school and the players, "I was happy for the kids because I know it means a lot to them and it'll also be a boost in morality".
Votes were counted and the MVP is……… Mark Alvarez!!! Mark said before the game he felt "regular, excited, happy knowing that we are going to win" Mark was confident in himself and his team. However, Mark wasn't able to play his 100% from the start he said " I was out of shape in the first fifteen minutes I was out of breath but, I count my breath, took a little break and drank water and I was ready to go" even though Mark wasn't feeling the best he put that aside came back in the game and helped his team win. He also had a bad encounter with the other team he said he was mad at the fact that the other team pushed his teammate and he didn't appreciate that. This is a good comeback since we haven't won a game in about 3 years.
With APB getting the win it should be a good stepping stone and should add momentum to the next game and future games we will have. With this first win in a while let's hope we can continue to win.