By: Marlene Cazarez and Francisco Cernas
The 2017/18 school year comes to an end and our class of 2018 is departing onto their own paths in life. With graduation being right around the corner, a handful of seniors have mixed emotions about leaving high school and moving onto bigger campuses. Some of the seniors are excited about a variety of different opportunities that awaits them after high school, while others will be missing APB and the memories that they created here.
Class of 2018 such as any other graduating class feel very anxious to be leaving their APB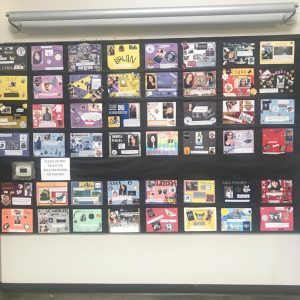 home. Some of the students in the class of 2018 that feel this way are seniors, Manuel Gutierrez and Alan Fuentes. When asked about graduation they state that they are "excited and really looking forward to it(college) and the liberty." He then added that he looks forward to the social life and being able to grow as a person. As for other students, such as senior Karime Granados, she states "I'm happy to be graduating because I've been anticipating this my whole life." In regard to the college life, she is excited to be taking classes of her choice instead of the A-G courses were forced to take.
Reminiscing back to their high school memories some of the best memories they had was the 10th-grade college trip, end of the year carnival, and the people they surround themselves with. A specific highlight for senior, Robert Romero was bringing his band to the 2016 CP3 cultural dance. As for many other students, this was one of their best memories because it was something new and went above and beyond than just having a DJ for the APB dances.
Although these memories will stick with them, there are some things about high school, specifically the Animo Pat Brown environment, that they won't experience elsewhere. Senior, Alan Fuentes mentioned, "I'm going to miss how easy it is" he then added on, "Also how involved teachers were in your life because it won't be like this in college." Transitioning from high school to college will be a big change, so best of luck to the soon to be graduates!