Seniors are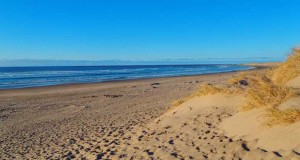 finally at the end of their high school careers. They will start taking finals on Thursday, May 29 and Friday, May 30th. After the stressful exams are over and the weekend passes, the seniors will have "Senior Ditch Day" the following Monday. A few senior teachers and Class of 2014 will be going to the beach to enjoy their day off. Dockweiler is the beach they will all be attending.
Many seniors say that the main parts on going to the beach is to relaxing on the sand, making sandwiches, and eating fruit. Melanny Hernandez said,"I just chill in the sand, but I don't like getting in the water. I also like to build sand castles". Everyone has their own perspective of ways to have fun at the beach. There are others who feel the exact opposite of Melanny's opinion. Crystal Cueto believes getting in the water is the whole point of beach activities. "It's fun getting in the ocean because you have more fun being in the water than the sand."
Whether they are entering the water or just playin
g in the sand, everyone seems to be excited about going to Dockweiler. This is also the day that seniors will be told if they graduate or not. This is so the seniors can have a calm mind to be ready to accept their success or failure for finals. After Monday, the rest of the week is about crossing stage. Seniors will practice crossing stage the day before graduation. June 5th is the day of success for Animo Pat Brown's seniors!