Prop 15, also known as School and Communities First is the proposition that is going to bring resources to our schools and communities by requiring wealthy investors and big corporations to pay their fair share in property taxes.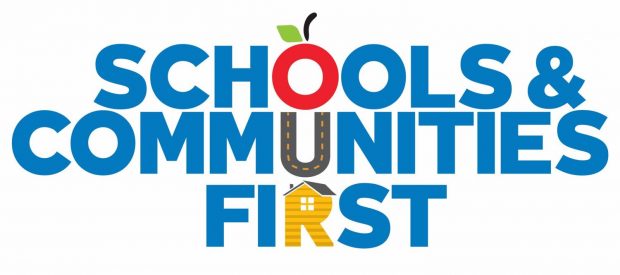 Yes on proposition 15 schools and communities first. Proposition 15

/

https://www.yes15.org/
By: Emily Chamale, Jefferson Villanueva, Raymond Soto and Tamara Salmeron
Schools and Communities First also known as Proposition 15 is going to bring resources directly back into our schools and communities so that students in our neighborhood can have first class education and our communities can afford many beneficial services such as housing and medical benefits.
Proposition 15 is a fair balance reform that will be claiming $12 billion for schools and local communities. Passing this bill will close the property tax loophole for big corporations who have used it to not pay their fair share. This loophole has caused us to lose $11 billion every year from our communities. 
Prop 15 is important because without passing this bill our communities will have less resources of all kinds. Wealthy corporations will be the only ones who benefit if Prop 15 is not voted for. Passing Prop 15 will make sure we restore billions of dollars we have lost and use it to build a better future for everyone. 
This is going to send resources directly back to our schools and communities that are mainly formed by people of color. This will help our kids to have the world class education they need and afford smaller class sizes and mental health resources.
"I support Prop 15 because our students deserve the best education and support possible" said Mr. Mendoza, a math teacher at Animo Pat Brown. He acknowledges that corporations have taken advantage of the tax loopholes and is aware that by passing Prop 15 more mental health resources will be provided to students.
These resources are also going to be directed towards housing programs and other expenses that could help better the community. Prop 15 is like the missing piece of the puzzle to fund schools.
Ms. Ohara adds, "I support Prop 15 because I strive for a more antiracist education system. This means voting to make funding for education more equitable so the students, families, and communities of South Los Angeles can thrive in their schools." 
If Prop 15 is passed, more citizens will have jobs, access to healthcare, and a place to live. "This will allow citizens and the government to spend more time, resources and energy focusing on the biggest and most important issue we are facing, which is climate change." Mr. Daniell, a science teacher at Animo Pat Brown elaborated.
Proposition 15 impacts the community in many ways. Companies such as Shell, Chevron and other industrial companies are companies who are taking advantage of the tax loopholes and end up taking away resources from the community.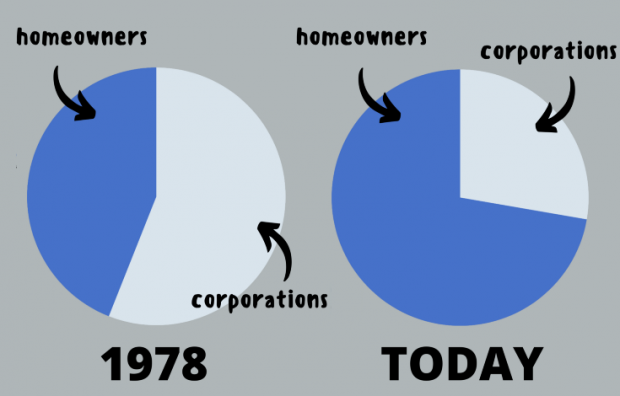 As you can see in the picture above, in 1978, when there was no Proposition that shifted homeowners' property taxes, corporations were paying more. After Proposition 13 passed (today) it actually increased property taxes for many house owners. 
Those who are against it are trying to lead the public to vote no on Pro 15 by using scare tactics. In DEBUNKING THE SCARE TACTICS it mentions that more than 100 words in the opponents' argument bill have been removed because it was misinforming the public!
This bill will be ending Prop 13, but this does not mean that it will make small businesses' rent go up or increase prices. It means Prop 15 will only impact properties that are worth more than 3 million dollars. 
Prop 15 does not include all property owners or farm owners. Passing this bill will still fully protect homeowners, renters and agricultural properties. But this is not what the public will be hearing from ads going against Prop 15. 
These are some ways we can invest the money that will be restored if Prop 15 passes, which is in affordable housing, health care services, safe drinking water, pre-schools, and mental health services. These investments will build a stronger community.   
When it comes to funding per student California ranks 41st in the nation. That is why we urge eligible voters to vote yes on this bill this November 3rd. Let's pass this bill. It is time to start investing in our communities instead of corporations. 
Update:
Today is November 5th, we are unsure if Proposition 15 will pass. There is 51.7% voting no and 48.3% voting yes. Let's hope that Proposition 15 passes!