Taylor Swift 1989
Born on December 13, 1989, Taylor Swift is an artist that changed music history forever! She made her dreams into reality after her first hit song "Tim McGraw". She was born in Pennsylvania with an amazing talent that changed the lives of many teenagers.She is the only female in history to have her albums sell more than 1 million in the first week twice (RED & Speak Now). Some of her hit songs on this album include, "We are Never Ever Getting Back Together", "Red" and "I knew you were trouble". This album broke records when it was released. Her new album 1989 is doing just that with the new catchy lyrics that all enjoy. So many swifties were expecting to be amazed by this album and that's exactly what happened to this Teenager. Celebrities have great things to say about Taylor's 1989 such as, include.
Taylor Swift has a brand new album that was released on October 30,2014. This album is the best yet! Its full of life and secret messages! This album is so addicting that people who have heard it and bought it, say that it's so contagious. As soon as they listen to it, they become addicted to it for at least 2 months or more! Taylor Swift's swifties have been amazed because this album is her best yet! 1989 has really cool and exciting features, such as polaroid  pictures. Her deluxe album not only includes polaroid pictures, but it also includes memos of her phone! Yes! Taylor's phone recordings which show all her fans the process in which Taylor Swift writes her amazing songs. This amazing album has made the top 5 in Billboard with 1 as ''Blank Space" and 3 with "Shake It Off". You might be wondering, what is the meaning in these songs?
 "Welcome to New York"
"Welcome to New York" is about her deep love for the wonderful city of New York. She has always dreamed of living in a big city as she mentioned in the song "Mean"; "Someday I'll be living in a big ol' city". She holds a passion for this city because she has always wanted to live and feel free. New York gives her the sensation of freedom.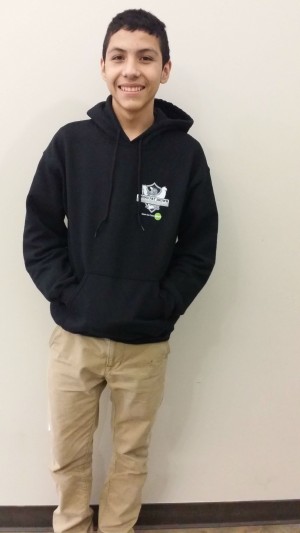 Abraham Espino a 9th grader at APB said he would rate this song 3 stars out of 10. He said "It kept repeating the same thing and it didn't catch his attention". He would recomend this song to his friend Linda because he knows she's into Taylor Swift.
"Welcome To New York"
"Walking through a crowd, the village is a glow
Kaleidoscope of loud heartbeats under coats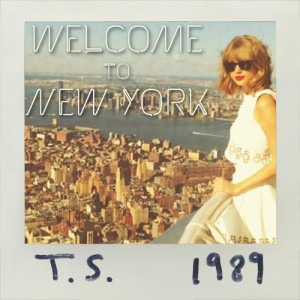 Everybody here wanted something more
Searching for a sound we hadn't heard beforeCourtes
And it said
Welcome to New York
It's been waiting for you".
"Blank Space"
"Blank Space" is one of her hit songs that is number one in the billboards right now! This song is full of rage and life, specifically dedicated to all the haters who say that she has a horrible dating reputation. This one goes to all her ex lovers, and shows how crazy she can be for revenge.
 Ana Hernandez a 11th grader said that she rates this song a 10 out of 10 because it's a beautiful song and it's very catchy. She would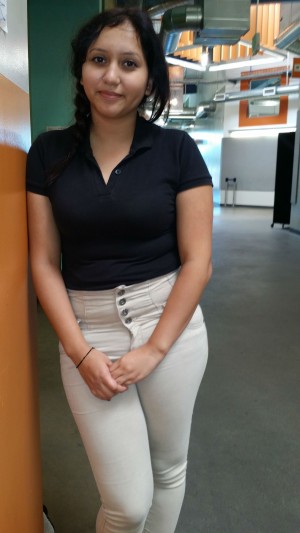 recommend this to Karla Hernandez.
 "Blank Space"
"Screaming, crying, perfect storms
I can make all the tables turn
Rose garden filled with thorns
Keep you second guessing like
"Oh my God, who is she?"
I get drunk on jealousy
But you'll come back each time you leave
Cause, darling, I'm a nightmare dressed like a daydream".
"STYLE"
"Style" is a heartwarming song that makes you think of that special someone. This song can put you into tears or can make you fall in love all over again. Critics say that "Style" was written for Harry Style, one of her ex lovers who she greatly adored.
 "Style"
"You got that long hair, slicked back, white t-shirt.
And I got that good girl faith and a tight little skirt,
And when we go crashing down, we come back every time.
Cause we never go out of style
We never go out of style".
 "Out Of The Woods"
"Out of the woods" is a song that really relates to her past love who she loved unconditionally and recklessly. She defines this love so endlessly and out of this world because she had to let that love go.
 Ms.Mehl a teacher in Apb said that she doesn't really know about her music and she would recommend this song to her Apb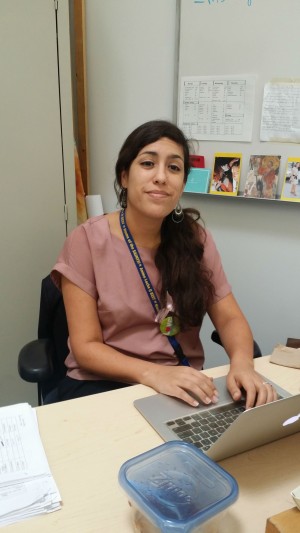 students.
 "Out of the woods"
"Remember when you hit the brakes too soon
Twenty stitches in a hospital room
When you started crying
Baby, I did too
But when the sun came up
I was looking at you
Remember when we couldn't take the heat
I walked out, I said "I'm setting you free".
  "All you had to do was stay"
This song is about one of her ex partners who let go of her and shut her out of his life. This song clearly is saying that she loved him so dearly but he lost what was the best thing that had ever happened to him and now he has to pay the price.
 "All you had to do was stay"
"Here you are now
Calling me up
But I don't know what to say
I've been picking up the pieces of the mess you made
People like you always want back the love they pushed aside
But people like me are gone forever
When you say goodbye".
 "Shake it off"
"Shake it off" is about all the haters she has had and all the people who are trying to bring her down. But you know what? She's shaking it off! She is saying bye to all the haters and past loves. No more negativity; she is all about positive vibes!
 David Padilla said that its not his type of music and he would definitely recommend this song to Mr. Villagomez because he loves Taylor Swift. He said that this song wouldn't even be on the scale, because that's how horrible it is.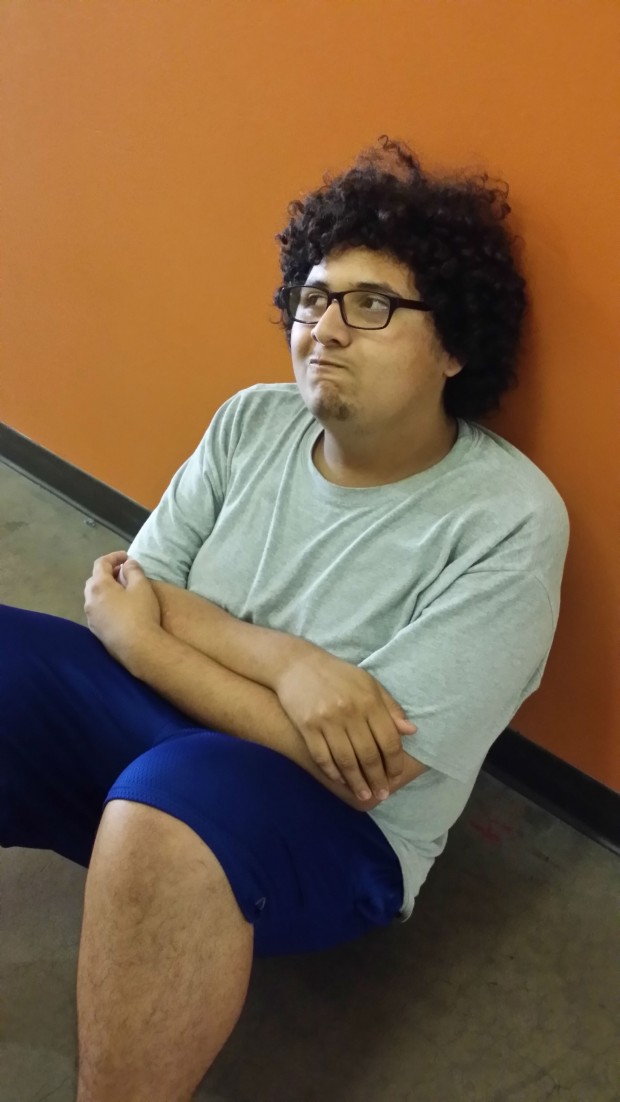 "Shake it off"
"It's like I got this music
In my mind, saying it's gonna be alright
Cause the players gonna play, play, play
And the haters gonna hate, hate, hate
Baby I'm just gonna shake, shake, shake
Shake it off
Heartbreakers gonna break, break, break
And the fakers gonna fake, fake, fake
Baby I'm just gonna shake, shake, shake
Shake it off, Shake it off".
 "I wish you would"
 This song is really about a love (Harry styles) whom she clearly misses! She wishes she had him back. She wishes she hadn't pushed him away and he came back into her life.
 "I wish you would "
"I wish you would come back,
Wish I never hung up the phone like I did.
And I wish you knew that I'll never forget you as long as I live.
And I wish you were right here, right now, it's all good.
I wish you would".
"Bad blood"
"Bad blood" is a song about someone who broke Taylor's heart. Now they have bad history, which can't be fixed! This guy did something horrible, because Taylor wouldn't just write a song about her ex love if he didn't broke heart.
"Bad blood"
"'Cause, baby, now we got bad blood
You know it used to be mad love
So take a look what you've done
'Cause, baby, now we got bad blood
Now we got problems
And I don't think we can solve them
You made a really deep cut
And, baby, now we've got bad blood".
 "Wildest dreams"
First of all, the beat to this song is amazing! This song relates to one of her loves that only existed in his dreams. She knows that it can not come true and that's why she dreams of that love over and over again.
 "Wildest dreams"
"He said let's get out of this town
Drive out of the city
Away from the crowds
I thought heaven can't help me now
Nothing lasts forever
But this is gonna take me down
He's so tall, and handsome as hell
He's so bad but he does it so well
I can see the end as it begins, my one condition is
Say you'll remember me
Standing in a nice dress, staring at the sunset, babe
Red lips and rosy cheeks
Say you'll see me again even if it's just in your wildest dreams".
"That's how you get the girl"
 "That's how you get the girl" is a song that tells boys how to get their ex back if they have greatly tarnished their relationship. For example, telling the girl how it used to before they went separate ways is a tip that Taylor gives. Taylor says it all, don't let the girl feel lost and lonely because that's how you lose her. One of Taylor's ex loves has wanted her back, but to get a wonderful girl like Taylor, it will be very tough.
 "That's how you get the girl"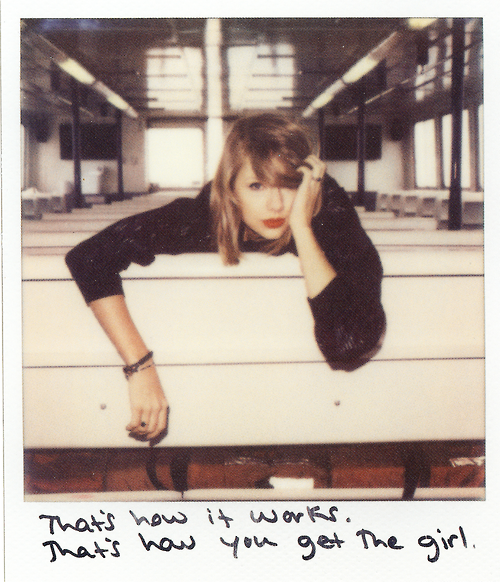 "I want you for worse or for better
I would wait for ever and ever
Broke your heart, I'll put it back together
I would wait for ever and ever
And that's how it works
That's how you get the girl, girl, oh
And that's how it works
That's how you get the girl"
 "This love"
 Another love song from her album (my favorite ) "This love". "This love" is about love of course, whom she finds it very difficult to manage. The love is good and bad, but she's too in love to let it go.
"This love"
"In silent screams,
in wildest dreams
I never dreamed of this
This love is good, this love is bad
This love is alive back from the dead
These hands had to let it go free
And this love came back to me".
"I know places"
 "I know places" is a song about a love that she had to hide. They both had to sneak around and be very careful. She is implying how they are the targets, but she knows they won't get caught.
 "I know places"
"Cause they got the cages, they got the boxes
And guns
They are the hunters, we are the foxes
And we run
Baby, I know places we won't be found
And they'll be chasing their tails tryin' to track us down
Cause I, I know places we can hide
I know places, I know places".
 "Clean"
"Clean" is about a love that was simply the worst to her. A love in which she couldn't find herself or be herself anymore! She had to let go in order to stay true to herself. To be clean for Taylor, means to forget about that love and let go.
"Clean"
"Rain came pouring down when I was drowning
That's when I could finally breathe
And that morning, gone was any trace of you, I think I am finally clean
There was nothing left to do
And the butterflies turned to dust they covered my whole room
So I punched a hole in the roof
Let the flood carry away all my pictures of you
The water filled my lungs, I screamed so loud but no one heard a thing".
This album has a deep meaning, it goes beyond the meaning of her life. It has upbeat songs and slow songs that people all over the world can relate to. Her album has sold over millions of copies and concerts. I rate this album a 10/10 because it is that great and full of life. If you don't have her album, you should go buy it right now! I assure you this album will change your life!