Christmas is one of the best holidays of the year to spend some time with the people you cherish. Knowing that Christmas is around the corner makes everyone elated because it brings a variety of festive movies which are guaranteed to keep you up all night. These movies will make you want to laugh and cry revealing the Christmas spirit inside you. Movies you can enjoy are How the Grinch Stole Christmas, Home Alone,Elf,  Jingle All the Way and Santa Claus series.
Everyone remembers the most seen movie throughout this holiday season which is  How the Grinch Stole Christmas. This movie has been around since November 8, 2000 created by Dr.Seuss. How the Grinch Stole Christmas stars the lead character Grinch who was raised around hatred and eventually grew up hating Christmas. Out of distaste he decided to steal presents and ruin Christmas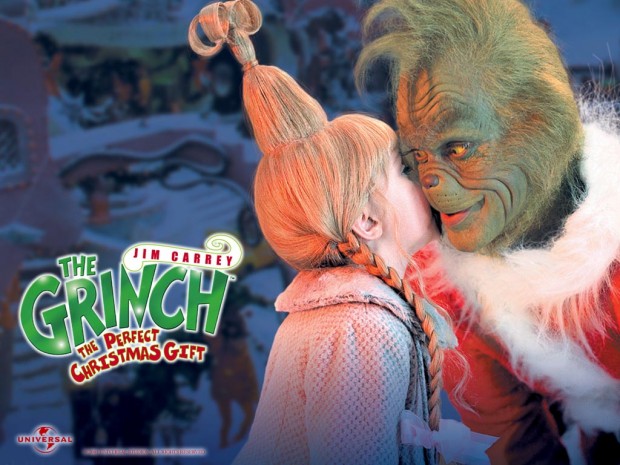 for everyone. Through the difficult process, he decides to return the presents to the people, who later welcome him to their Christmas Celebration.The Grinch gets help from Cindy a young little girl with a big and warm heart who helps him get his Christmas spirit.This is a  movie because it shows us that it is never too late to change. An APB junior student Alexis Ortiz says that, "it gives you the feels" and it is his favorite movie because it's a pretty funny movie and it is great for the holiday season." Trailer of How the Grinch Stole Christmas:https://www.youtube.com/watch?v=mayTag rbsg
Every year people watch Home Alone to remember their mischiefs and forget about their problems. Home Alone makes people want to be a kid again and have fun. Home Alone is a classic movie which Involves a boy who loves trouble and goes around causing problems and on the way making justice to get thieves into jail. This movie will definitely bring laughter and joy to you and your family this series have been around since November 16, 1990. Home Alone has a variety of series that you can choose from and add them to your list of favorites the series in general involve a kid who is left behind at home and has to go through many obstacles to be safe and return back with his family. The movie stars Macaulay Culkin as Kevin McCallister which is the young adolecent that helps the malevolent thieves get captured in every series. This is a must see movie this Christmas. The lesson this movie teaches everyone is that age and size doesn't mean they can't do things grown ups are capable of doing like stopping crime. Home Alone was the second favorite according to the staff and students of APB competing with the Movie How the Grinch Stole Christmas.  The security guard Lloyd from APB says, "My top movie would have to be Home Alone because it's a pretty funny movie and it has action comedy in it."
Trailer of Home Alone:  https://www.youtube.com/watch?v=GTo6yvJ5SCM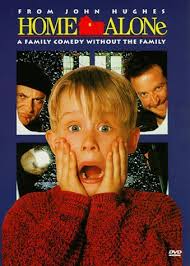 Elves are known as Santa's little helpers, they're the ones who help make everything possible.The movie Elf will surely make  you cry and laugh. This film is a Christmas comedy movie it stars Will Ferrell as Buddy and it was released on November 7, 2003. This movie is about a baby who accidently is taken in Santa's toy bag and grows up as one more of Santa's elves but, encounters many problems because of his large height and feels that he does not belong with the elves. He was raised with elves and thinks he is one as well until the truth is revealed that he is human and has a father in New York. He then goes on a journey to find his real identity and along the way he goes on spreading Christmas cheers. Buddy expects to be welcomed by his biological father ;however, his dad Walter wants him to go back where he came from. Which complicates Buddy to spread Christmas cheers and win his father's love.The lesson of this movie is to teach us that family are the ones who care for you.This Movie was tied up with the movie Home Alone in rating. Jeronimo Rodriguez a freshman says, " It's a pretty good movie, I think it gets you in a really good mood since it's such a good movie."
Trailer to Elf:https://www.youtube.com/watch?v=gW9wRNqQ_P8
A movie that can not be erased from our memory is Jingle All the Way which was released on November 22, 1996.This movie stars Arnold Schwarzenegger as Howard Langston a  father who tries to buy his son a sold out action figure a Turbo-Man which is the most popular toy for kids in Christmas. However, he must face many obstacles along the way to prove that he is a loving and caring father to his family. Howard Langston will have to go to places he would of never thought he would go and do things that will have you crying of laughter. He transforms himself into his son's favorite superhero which brings about the adventurous story. Jingle All the Way will make you not want to move away from your t.v. to finish watching it. This is not only an amazing movie but, it teaches us a lesson of family unity and love. Mr. Mendoza an APB mathematics teacher says, " My favorite movie so far would be Jingle all way because I think it was a funny movie as a kid."
Trailer to Jingle all the way:https://wwwb.youtube.com/watch?v=TwecyXBMDUQ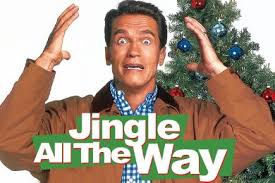 An extraordinary movie is Santa Claus which was released in 1994. It stars the protagonist Tim Allen as Scott Calvin which plays Santa Claus in the movie. It all starts with Scott getting an unexpected visit on his roof which happens to be Santa. Scott accidentally scares Santa off the roof and the only objects that are left are 8 reindeers the sleigh and Santa's Christmas suit with a note that leaves Scott in charge of delivering the presents in case of his absence. Everything is seen to go perfect until Scott is taken to the North Pole and claimed to be the new Santa and is not happy with his appearance he starts to gain weight for more that he works out and starts to grow a white beard.The second movie which continues this story is Santa Claus 2  which was released on November 1, 2002 which is a romantic comedy film which tells the story of Santa Claus finding a wife before the next Christmas Eve or the clause will be broken and Christmas will disappear forever. Santa has to go through many obstacles to find the perfect Mrs.Clause such as resolving the conflicts with his son Charlie and going back to his hometown to save Christmas. The most recent movie is The Santa Clause 3: The Escape Clause which tells the story of  Scott who is too busy being Santa Claus who is too busy to be with his family and is tricked by jack frost to say that he wished he was never Santa. Scott has to find the way to get his job back and save Christmas from the malevolent Jack Frost to stop him from making the North Pole into an amusement park. An APB senior Maribel Gallardo says, " From the three movies I enjoyed watching Santa Claus 3 the most because "it teaches you a lot about family and it is really funny".
Trailer to The Santa Clause: https://www.youtube.com/watch?v=t067u2Jnks0
Trailer to The Santa Clause 2: https://www.youtube.com/watch?v=eOeSyQr1azY
Trailer to The Santa Clause 3:https://www.youtube.com/watch?v=GrWp53jU-MI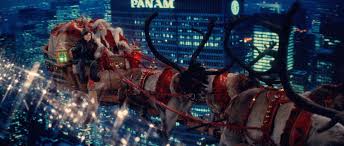 The movies above are all great suggestions and there are many other movies that will put you into  Christmas spirit. Christmas is only a few days away, it's never too early to start watching these great holiday movies. While there are many movies to choose from, Out of all the great movies what would you recommend? Comment below. and Happy holidays!