Jurassic Park was a revolutionary movie for its time. The effects and the dinosaur "puppets" have been capturing the hearts of audiences for years. The movie has garnered so much attention that a new trilogy is in the process of being produced. The second of the newest dinosaur trilogy is set to be released on June 22, 2018.
            One of the great qualities of this movie is its special effects. The film's combination of CGI animation and robotic puppets serves to enhance the effect the dinosaurs have on the audience. Not only does it make the dinosaurs on screen appear more realistic, but it also increases the quality of the film.
            This movie carries some of the best work produced by Steven Spielberg to date. The action-packed sequences keep the audience invested in everything that's going on. All of the dinosaur scenes are what help keep this great movie in everyone's minds.
https://www.youtube.com/watch?v=gTWo9oLJOWk
             Though this is genuinely an amazing film, nothing is perfect. This masterpiece still has its own flaws. There are many instances in which the audience can see things on screen that shouldn't be there, such as when the supposedly "live" video from the docks was previously recorded. You can actually see the bar at the bottom of the screen relaying how much time of the video was left.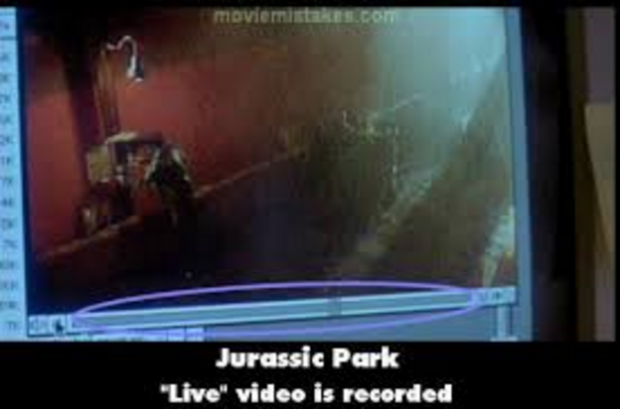 In conclusion, this great film gets all the respect it deserves. It's an amazing picture filled to the brim with good story telling, stellar action sequences, and dinosaurs. Who doesn't love dinosaurs?