By Magdalena Montero, Kevin Mosqueda, Yasmin Perez
The end of the year is just around the corner, meaning time to reflect on this year's and last year's best flicks. Many movies have been released ranging from: action, horror, romance, cartoon, and comedy movies. Here are some of the movies that were released this year.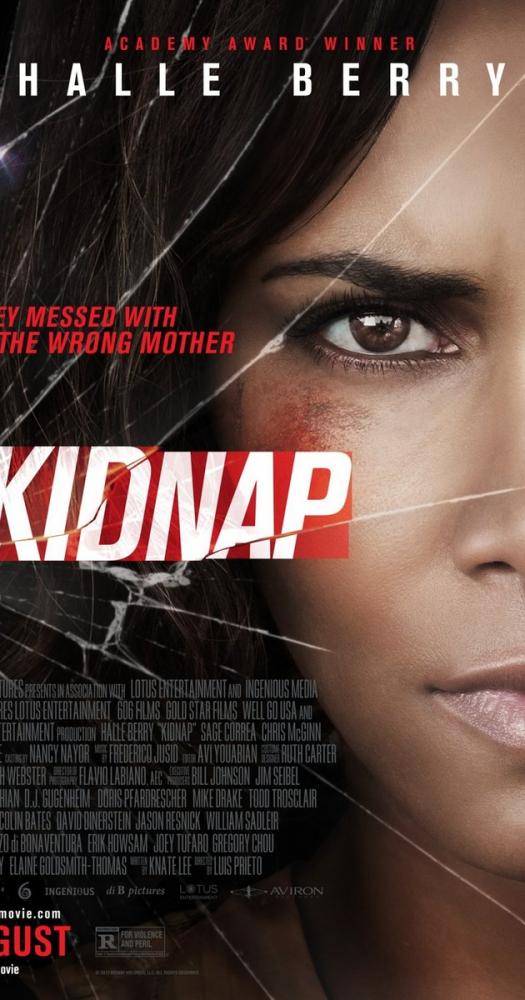 Written by: Knate Lee
Directed by: Luis Prieto
Review: The story begins with Karla Dyson, the mother, introduced with his son, Frankie going to a carnival. She takes a phone call and without realizing her son has been abducted. However, Karla sees the abductors taking her son away and she runs to them but she is too late. Instead of giving up, she risks her life and goes on a pursuit chasing them until she gets her son back. With some action along the way with drama and mystery, this movie leaves a person want to continue watching it and want to know what will happen next.
Rating: On a scale of 1 to 5, this movie would be considered a 4. The movie is thrilling to watch and exciting to know what will happen next. However, it wouldn't be a perfect score because not everyone prefers watching movies of this sort and many will state that similar movies have already been made such as Taken. Before the year ends, it is a great idea to be the judge of this movie and observe for yourself.
Kingsman: The Golden Choice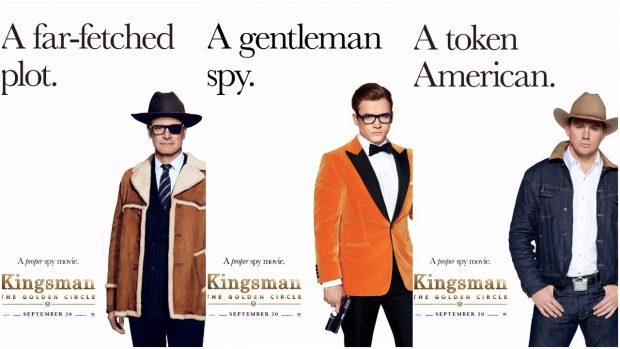 Written by: Matthew Vaughn, Jane Goldman
Directed by: Matthew Vaughn
Review: Eggsy is back! In Kingsman: Secret Service, Eggsy meets a friend named Harry who offers him to be a Kingsman. In Kingsman: The Golden Circle, the world is held hostage by a villain, Poppy. The members of Kingsman try to find new allies without knowing that they found an organization to join forces to defeat evil. With a mix of action, adventure, and comedy, this movie is intriguing to watch.
Rating: On a scale of 1 to 5, this movie would be considered a 4. This movie is very funny and silly to watch. If you are the type of person that does not like comedy, then it is not the movie to watch. If you are, then this is a movie you will enjoy watching and you won't mind buying a ticket!
Written by: Chase Palmer, Cary Joji Fukunaga, Gary Dauberman
Directed by: Andy Muschietti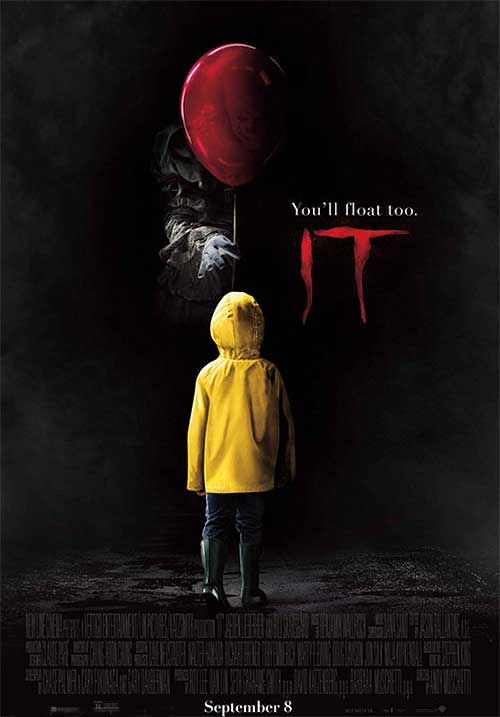 Review: In the new rendition of Stephen King's IT, Pennywise is back after 27 years of his first appearance in 1990. Following the disappearance of several children, a group of young kids have to face off with Pennywise, an evil clown, that shapeshifts into their biggest fears.
Rating: On a scale of 1 to 5, this movie is considered a 4, because its genre is supposedly that of a horror movie but it wasn't that scary, it was more on the comedic side causing more laughter than jump scares. The young kids starring in it make the film stand out, their acting skills are spot on and cause the movie to be very comedic. Needless to say, the actor that plays Pennywise does an outstanding job fitting into the role of the evil clown.
Written by: Gary Dauberman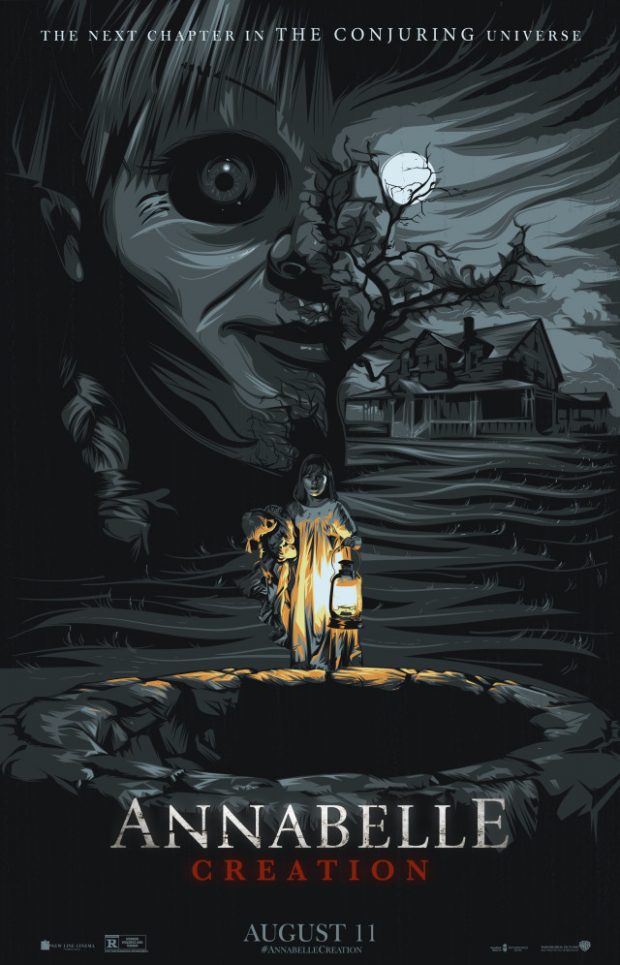 Directed by: David F. Sandberg
Review: Annabelle: Creation is the second installment of the Annabelle series. A couple having lost their young daughter welcome a group of girls from a local orphanage, but soon they would become terrorized by the demented doll. In this movie, the audience is able to see the creator of this terrifying doll.
Rating: On a scale of 1 to 5, this movie is considered a 4, because not many people are big fans of horror movies but this movie did offer a good amount of jump scares. In addition, the storyline is intriguing because you can see how it connects to other films, The Conjuring and the first Annabelle movie that was released in 2014.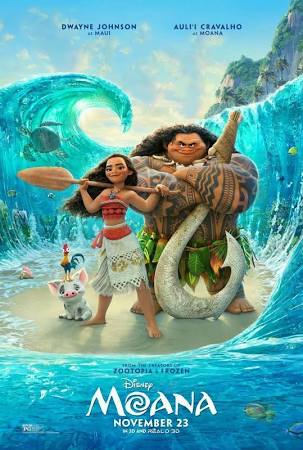 Written by: Jared Bush, Ron Clements, John Musker, Chris Williams, Don Hall, Pamela Ribon, Aaron Kandell, Jordan Kandell
Directed by: Ron Clements, John Musker, Don Hall, Chris Williams
Review: Many years ago, the bravest sailors voyaged across the Pacific Ocean discovering islands of Oceania to inhabit. Suddenly, for many years, the voyages stopped and no one knew why. A girl named Moana, has an adventurous personality who will in time, sail across the ocean on a mission to save her people. During her mission, Moana needs to find the aid of a demigod, Maui, to help her on her journey to help her people. Together, they sail the ocean encountering all sorts of dangers trying to complete her mission while at the same time helping Moana realize who she really is as the new leader of her village.
Rating: On a scale of 1 to 5, I believe this movie would be considered a 5. Considering the movie is for children, they did a well job incorporating songs that reflect the personality of the people as well as the circumstances in the characters face. This movie also includes a little bit of action, but again acceptable enough that it is okay for children to watch. The film also contains many scenes to make you laugh or if not at least chuckle or smile a bit. Overall, this film contains lots of scenes that will make you enjoy it whether it is watching it with your family or by yourself.
Sing
Written by: Garth Jennings
Directed by: Garth Jennings, Christophe Lourdelet
Review: In a city of human-like animals, a struggling koala who is a theater director tries to save his theatre from closing down after his lack of paying bills. As a quick solution he decides to host a singing competition which attracts all animals in the city seeing if they have a shot at winning the grand prize of "$100,000", but really koala meant to give a prize of 100, but a typo added three more zeroes. The singing competition quickly becomes something bigger than he ever hoped for and as for the finalists of the competition, they will realize that their lives will change as well.
Rating: On a scale of 1 to 5, this movie would be considered a 4. This movie covers different struggles that the main characters face in their lives and the situations they are put into. Because of this, to some, this is seen as a film that is all jumbled together. However, the film does a great job at merging the lives of all the characters together in order to fix one issue. For the majority, this film has a lot of laughter with occasional parts where it gets a bit sentimental. Considering all this, this movie would be great for someone willing to kill some time and have some laughs while also feeling a little somber.
To conclude, there has been many movies last year and this year that have been memorable to people. Movies like Moana, It, Kingsman: The Golden Circle have gotten the attention of many filling them with excitement, happiness, and thrills.