By: Betzy Antonio and Erika Tejada
Halloween has ended but the holidays are still not over. Of course not all people consider this a holiday they celebrate but Dia De Los Muertos is significant to the Latino community. This is a two day event when people all over the world with Mexican ancestry honor friends or family members that have gone to the other side.
Some people are used to celebrating this holiday by setting up altars with a picture of the deceased. These altars are decorated based on the interests of the departed, by placing some of the favorite drinks or dishes of the loved ones. This is believed to call the spirits to the altar to let them feel welcome to their home.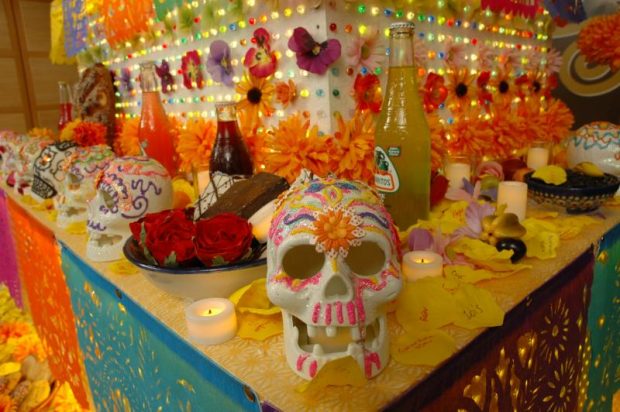 Here at Animo Pat Brown, several students and teachers contributed in some of the same common Dia De Los Muertos traditions. With the collaboration of the club Mujeres Con Poder, which is ran by Ms. Campos, an altar was set up on APB's campus. It was placed in the hallway of our school for everyone to view. Treats such as pan and drinks were put to honor those family members that have passed on. Those who participated also had the opportunity to create a poster with images of those who have died.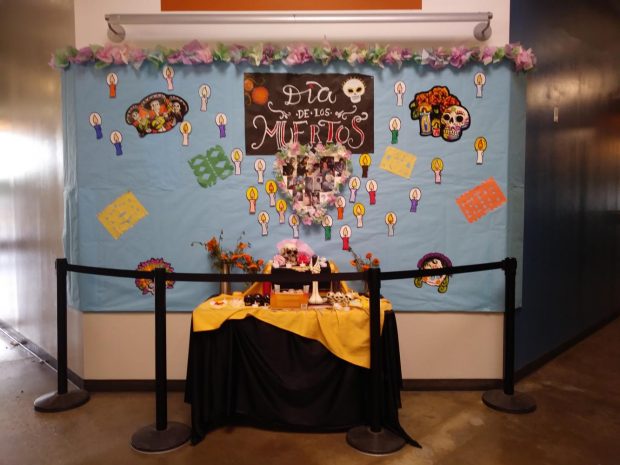 The creation of this altar for Dia De Los Muertos has become a tradition here at APB. This has continued on since one of our well known ex art teacher, Mr. Botello shared his ideas based on his culture. This has remained a tradition because the same culture applies to most students. We hope you contribute with your ideas and customs for next year's Dia De Los Muertos!