By: Karen Plascencia, Paola Rodriguez, and Jasmine Minjarez
Spring break is quickly approaching and the excitement and thrill of being away from school has begun  to grow. With this, questions begin to erupt within students, like,  what should we do? What would be fun to do over our break? Where should we go? Well, here's a list of possible spots for you and your friends to enjoy this spring break.
The Beach
Who doesn't think of the beach when they think about spring break? The warm sun, cool water, and soft sand is something almost everyone and anyone can enjoy. There's so much one can do; you can relax on the sand, go for a quick swim, take a stroll or bike, and so many other things. If you're looking for something a bit more thrilling than a plain beach, maybe you can visit Pacific Park located at the Santa Monica Pier. It's an, "Old-school amusement park with an unbeatable waterfront location that offers classic rides, games, and treats." A perfect spot to hang out with friends and enjoy some good laughs.

        2. Butterfly Pavilion
The Butterfly Pavilion is located at the Natural History Museum at the Exposition Park. It showcases hundreds of beautiful butterflies and plants that would usually surround them in the wild. One can see up close how butterflies interact with one another, witness how caterpillars feed on leaves and go through the process of their transformation into adults. You get the chance to see and interact with these beautiful, colorful insects. The pavilion is filled with various types of butterflies from all across America. They make for great for pictures and you might even learn something new along the way. While there, you can also visit the other nearby museums such as the California Science Center and the California African American History Museum.
       3. Griffith Park
Most people believe that the Los Angeles area has no significant nature component, however, Griffith Park counters that belief. It's well over 4,000 acres of urban parkland, featuring miles upon miles of trails, which are perfect for hiking and even biking. There are also various other things one can do! You can visit the free Griffith Park Observatory and look up at the stars using their free, public telescopes. The famous Hollywood sign is also very close by. Spend some time at the Los Angeles Zoo and see all the wonderful animals. Right across the parking lot, is the Autry Museum of the American West, which showcases some wonderful works of art.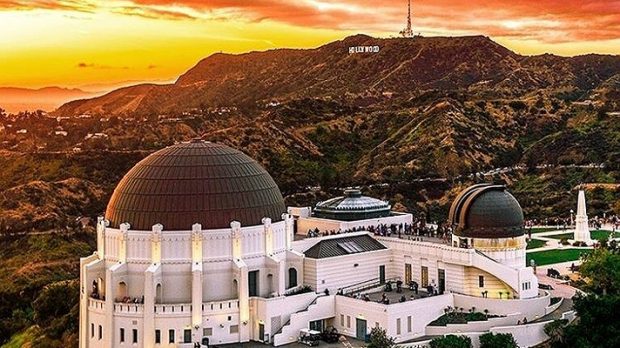 4. The Rose Garden
The Rose Garden is great for pictures, fresh air, and wonderful sights. There's various  different types of roses that you can see and learn about. Not only are the roses captivating with color, but the extravagant fountain in the middle of the park also adds a perfect touch to its scenery. The atmosphere is great and  the roses are a perfect background for any Instagram photo. You could go with family or friends, walk around or bring a blanket to lay down. It's a great place to have a peaceful and relaxing time by yourself or with company. There's also various nearby museums by the garden that you could also visit (see number 2).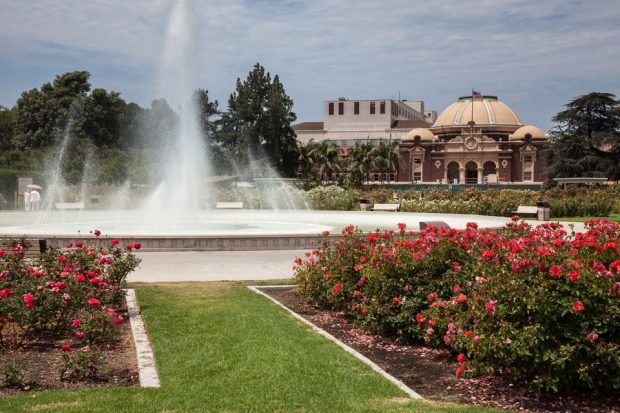 5. Olvera Street/ El Pueblo de Los Ángeles
At Olvera Street, learn more about Hispanic culture, eat great foods, and buy local items. It's a historical spot, seen as the birthplace of Los Angeles. There are constantly events occurring that celebrate Hispanic culture and Spanish music that flows throughout the street. Cafes, restaurants, and gift shops are littered all throughout Olvera Street. The scenery is beautiful including the murals that tell engaging stories If interested there are also many Mexican folk art pieces being sold around the area. They also offer free museums and exhibits, making it all a better place to just hang out and have fun.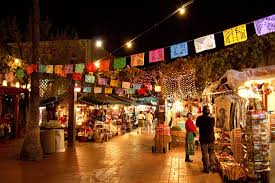 6. Little Tokyo
Go to nearby world-class museums, learn about Japanese culture, watch live performances and eat great food. Explore the dozens of nearby restaurants to eat delectable foods. Maybe try something new such as mochi ice cream or any other different Japanese dessert. You can attempt cooking your own food at the Shabu Shabu House, a local Japanese restaurant. The doubletree kyoto gardens is also a beautiful spot to visit, with its mini waterfall and little river. Little Tokyo is a 133-year old community which you should definitely consider visiting.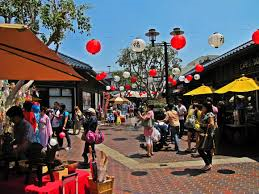 7. Amusement parks
Have fun with friends, go on rides, and eat fun overpriced foods. There are plenty of theme parks all throughout Los Angeles, including everything from a roller coasters to water slides. A popular option is the local legend Knott's Berry Farm, which was one of the first theme parks in the country and remains delightfully entertaining for all. Or, if you're willing to venture further out, Six Flags Magic Mountain is another excellent choice for more thrilling rides. There are also parks such as Universal Studios Hollywood and even Disneyland.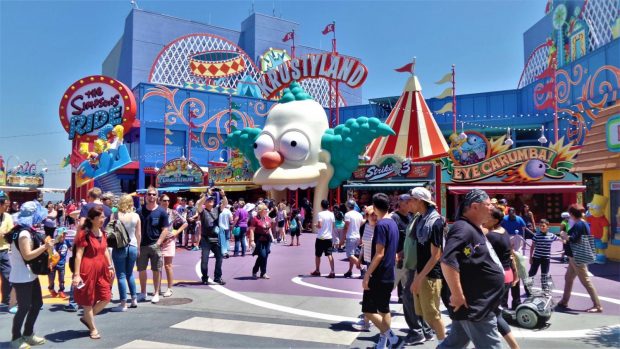 8. La Brea Tar Pits
The La Brea Tar Pits are one of the world's most famous fossil localities. Here you can witness discoveries, while also exploring the tar pits. You could also go inside the museum and discover the mysteries of the Ice Age. As the website puts it, "Journey to a world lost in time, and discover how these magnificent creatures became trapped in tar, preserved in time and are still being unearthed today." It's a great place to relax and explore with friends with may sights to see and take pictures of.
9. Go to the movies
Watch a movie with friends, family, or your significant other you've been dying to watch or just simply go to see your friends over our 2 week spring break. You can chill in a fresh place for a couple of hours snacking on popcorn, candy, icees, and many other things. You can watch many new movies such as Red Sparrow a thriller, a sci-fi flick like  Black Panther, A Wrinkle In Time, or a thriller like The Stranger: Pray At Night.