Studio Ghibli Film Festival
By: Allison Avelar
Studio Ghibli films are absolute works of art. Hayao Miyazaki is the Japanese animator who brings these wonderful films to life and can be watched throughout generations. Films like Kiki's Delivery Service, Spirited Away, and Ponyo are timeless classics which can be enjoyed by any generation. These films stick with classic 2D animation and have brilliant storytelling, often leaving the film with a happy or open ending to leave the audience speculating the ending.
Starting this March 25th, theaters all over LA will be hosting a 9 month long film festival dedicated to the visual masterpieces that are Studio Ghibli films.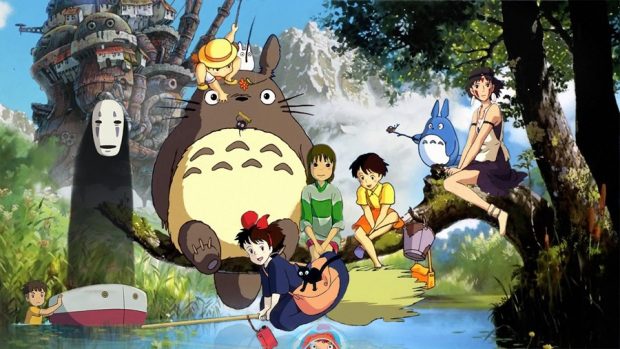 Showtimes and movies are as followed:
March 25, 26, 28 – Ponyo

April 22, 23, 25 – The Cat Returns

May 20, 21, 23 – Porco Rosco

June 17, 18, 20 – Pom Poko

July 22, 23, 25 – Princess Mononoke

August 12, 13, 15 – Grave of the Fireflies

September 30; October 1, 3 – My Neighbor Totoro

October 28-30 – Spirited Away

November 18-20 – Castle in the Sky

Studio Ghibli studio logo (Source: Wikipedia)
The movies are available in both its original Japanese with subtitles or in an English dub. Tickets are available this entire year and hopefully watching one of these classic films will open the door to the world of Studio Ghibli for its viewers, leading them to discover and enjoy the other films by this amazing studio. And what better way to start off spring break than with these magical movies.
Leave a Comment