Who doesn't love dogs? In 2015, director Wes Anderson stated that he will be going back into animation with a film about dogs. A new stop motion film has hit the big screen and it's amazing. Isle of Dogs is a brand new stop motion film written and directed by Wes Anderson. Isle of Dogs is set in a near future Japan where a dog flu has spread. Due to this, the whole species of dogs are banished to a 'trash' island. The story follows with a young boy who goes on the search for his lost dog and goes through many ventures all the while a scientist tries to find the cure to bring back man's best friend.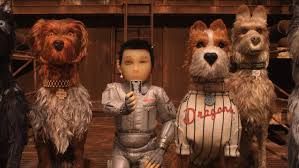 The people in the movie talk only in Japanese which is okay, because you're not supposed to understand everything they say, but they do translate the important things they say. The dogs on the other hand talk in english so the audience can understand everything. The movie goes through many chapters, has flashbacks to explain the story and overall is a great story with many of twists. There are many funny moments and there are also some sentimental ones.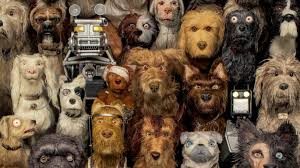 I personally really enjoyed the movie and did not see anything wrong with it. Rotten Tomatoes gave it a score of 91%, which is really good!  Junior George Lopez said,"I really enjoyed the movie I give it a 9/10." Check Isle of Dogs today and see for yourself!