By: Karen Plascencia, Jasmine Minjarez, and Paola Rodriguez
Summer 2018 is less than a month away, practically just around the corner, so that's why we're here to let you know what Netflix shows you should binge watch over the summer break. We've compiled a list of 9 shows varying from comedies, to dramas, and much more that would help keep you entertained of those long boring summer days. However, lets be honest, what would be better than those lazy summer days after such a long school year? So grab your snacks, sit back, and get ready to binge on these worthwhile shows.
        Friends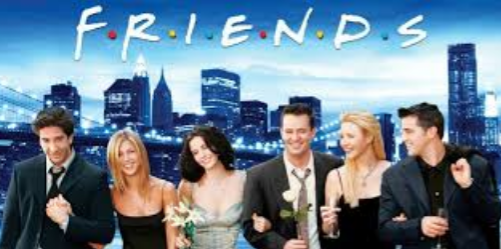 Created in 1994, Friends is a show based on the lives of a group of friends, consisting of three males and another three females. The show starts of with its main characters being in their early twenties, but progresses over the year until the characters reach their thirties. The group is really close and reliant on one another as they all live in the same apartment complex in New York City. The show focuses on their lives and loves, the journey they must all face together. In total the show has 10 seasons, each season ranging from 17-25 episodes per season, just enough to keep you busy all summer!
          On my Block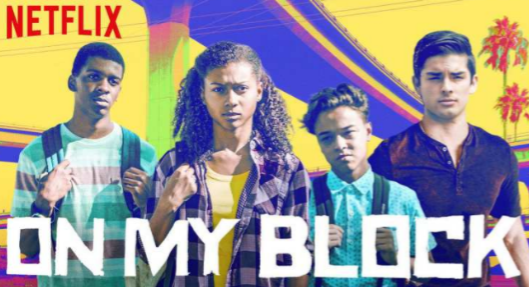 On My Block is the new show that everyone is talking about. Created and released by Netflix, On My Block tells the tale of a group of teenagers who have just begun highs school. However, the show highlights these teens struggles as it describes their lives as they grow up a a pooverish neighborhood filled with violence. The show is all about telling their story and describing how these conditions and environment affects these teens way of living. The show has been described as a coming of age comedy for teens, a thrill of a show. Sadly, the show is still relatively new, having only one season consisting of 10 episodes. However, Netflix has already announced that season 2 is in the making, although the release date is still unknown.
       That 70s Show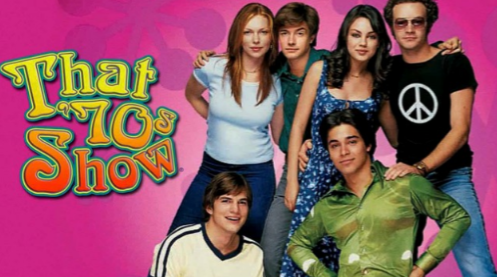 That 70s Show is a comedy show that focus on the lives of a group six teenage friends. They all live in Wisconsin, where they learn to become independent adults. This group of teens prefer to  hang out in a basement, a place described to be a hold for all their secrets, from secret crushes to secret hook ups. Between school, love interest, family issues, and getting thrown into life as an upcoming adult, these kids stick together through the best and worst times. In the end, despite all the challenges they face, they always seem to find their way back to one another.
       Switched at Birth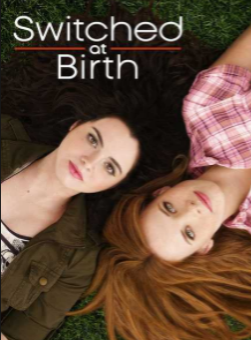 Switched at birth tells the story of two teenage girls who were of course, switched at birth and who later discover how life would have been for both of them if they had met each other sooner.  One of the sisters was raised in a wealthy family with lots to give. She had an amazing school and spectacular home. On the contrary, the other sister was raised in a poor neighborhood with nothing but love surrounding her, where no material items were needed. Eventually the girls do meet, causing a roller coaster of emotions and an abundance of conflicts.
         The Fosters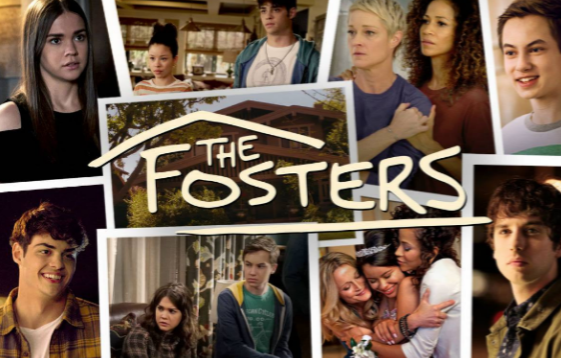 The Fosters starts off with a lesbian couple who adopt five foster children, one of the mothers being the biological mother of one of her sons. The show displays how their parents deal with all their personal problems, as well as their children's personal problems and their struggles of being in high school. It originally started on T.V. and made its way to Netflix. The show has 5 seasons with 20-21 episodes each excluding the 5th season which has 9 episodes. The lack of shows in the last season does not take away from the whirlwind of emotions you will be feeling when watching this show.
        13 Reasons Why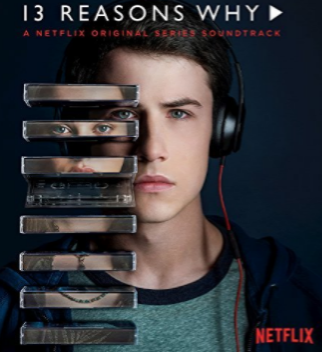 13 Reasons Why is a Netflix original that first aired on March of 2017, consisting of  13 draw dropping episodes. 13 Reasons Why depicted the life of a new high school student and her struggle to fit in. This show takes its audience on a series of plot twist as it unveils unfortunate events and the effects of bullying on everyone. I won't give away the ending for anyone who hasn't watched it. However, if you have watched it, season 2 is now out since May 18! If you've watched the trailer then you know people are trying to get justice for Hannah, but they're still an abundance of Liberty High students who attempt to sabotage this in any way possible.
         Grey's Anatomy

If you're looking for a show full of drama, plot twist, and relatable characters, then Grey's Anatomy is the perfect show for you. It follows the lives of a group of intern on their journey to becoming independent doctors. Not only do you learn about characters and their individual personalities, but you also get to see their realities and true flaws. The series consist of 14 tear-jerking seasons that surely won't disappoint.
          Breaking Bad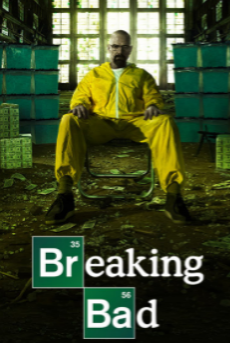 Ah yes, Breaking Bad, one of the most well produced, thrill filled show out there. Breaking Bad follows the life of chemistry teacher Walter White in his financial troubles with his pregnant wife and teenage son is battling cerebral palsy. However, what really destroys Walter is the discovery of his costly illness. Desperate to make ends meet Walter goes out determined to turn an old RV into a meth lab in order to generate money. The show is filled with plot twist and a shift within character personas. The show has in total 5 seasons and is definitely worth the watch.
         The Walking Dead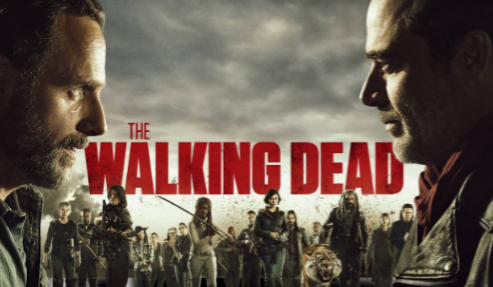 Based on the comic book series written by Robert Kirkman, this gory drama follows the adventures of former police officer Rick Grimes in the wake of a zombie apocalypse. The series depicts Rick and his groups struggle for survival as they must fight to obtain food and fight off 'Walkers.' Throughout the series conflicts only seem to rise as it goes into human cruelty and the fight amongst humans.There are currently 8 seasons of the series, each one bringing on a new conflict for the survivors. A fair warning, The Walking Dead isn't for the faint of heart, nor for those who get squirmish by gore and blood.