With the deal Microsoft has made, they are now owners of two massive companies, Blizzard and Activision
By Christian Arellano and Jose Hernandez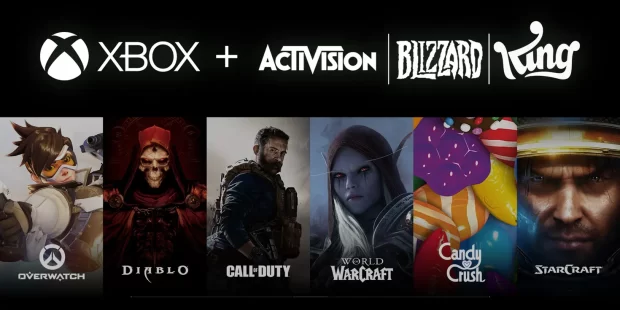 Multinational technology corporation Microsoft is an innovative company primarily focused on selling personal computers as well as accessories affiliated with computer experience.
Microsoft acquired videogame studios Activision and Blizzard on January 18th for the amount of 70 billion dollars.
Video game studios Blizzard and Activision are game developers who have worked on some of the world's iconic titles such as Call Of Duty, Overwatch, Hearthstone, and Spyro.
By making this deal Microsoft will now own not just the companies but also the games created by them. Titles such as Overwatch, World of Warcraft from Blizzard, and Call of Duty from Activision are now owned by Microsoft.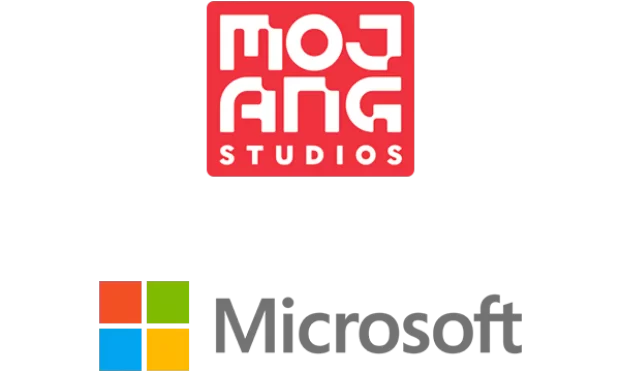 In 2014 Microsoft purchased Mojang for 2 billion dollars for it's property of Minecraft, a sandbox simulator where the player can choose to build, fight and create their own world.
Early 2021, Microsoft purchased ZeniMax and Bethesda for their integrity of creating authentic first Person RPGs such as their Fallout and The Elder Scrolls franchises.
With Activision, Microsoft will have the opportunity to make games like the Call of Duty franchise and Xbox exclusive, meaning it will only be available to play on Xbox and not on Playstation, PC, or Nintendo.
With Blizzard, they will own games that can stretch from consoles to PC, from Overwatch, Diablo, World of Warcraft, and Starcraft.
The reason for making this deal despite the awful work environment for the employees at Activision and Blizzard is because "After two years of the pandemic, many people are playing more games… making the field quite profitable"according to Christina Williams, a New York Times writer.
With the critically successful game Minecraft already outdoing itself even before Microsoft acquired the franchise and company Mojang, Microsoft simply innovated and improved upon the game even more with every new update.
Microsoft promises yearly updates that add new content, blocks, as well as interactions and features. The last update was "Caves and Cliffs: Part 2" released on November 30th, 2021 and according to most, Minecraft has been the most fun it has ever been.
As Microsoft has recently purchased ZeniMax, Bethesda, and King, it is uncertain about how the quality of the games will be affected under Microsoft as the supervisors.
Future game releases such as Overwatch 2 and another Call of Duty game on the way, Microsoft has the opportunity to make them exclusive to play on Xbox. Before then Xbox had Halo as an exclusive with Sony having multiple games such as Spider-Man(PS4), God of War, Uncharted and many others. Microsoft will now be able to compete by having games that can attract more and more players in.
Video game competitor, and rival of Xbox, Sony licenses music, movies, as well as create their own video games. Both Sony and Microsoft are among the few companies of their own craft—video games. Sony is a strong competitor against Microsoft owning the iconic PlayStation video game console. And with exclusive games such as Spider-man, Uncharted, God of War, Sly Cooper and others, Sony and Microsoft have made a ubiquitous impact on this generation.
To compete with Sony's Playstation 2, Microsoft added their first home video game console to their list of imports releasing the original Xbox on November 15, 2001.
For a while Microsoft and Sony have been going at it, and so have the fans. Playstation vs Xbox, Microsoft vs. Sony, regardless there was a lot of conflict—including within the work environment.
There has been much controversy over whether or not Microsoft will bring quality and integrity into their recently purchased companies. "The workplace environment was really bad… workers were assaulted … it's really messed up; the supervisors didn't even take action. So I hope Microsoft does something about that," says senior Joanna Moreno.
Furthermore, "I think Microsoft will make franchises like Call of Duty and Overwatch good again … They said they'll release Call of Duty every 2 years and they did really well with Minecraft." Says senior Marco Reyes.
Microsoft has great expectations of their work; they are expected to not only improve video game quality but also bring balance to the workplace environments.
Sony will have a lot to think about with what they can do in response but as of now Microsoft has the chance to go even further with these companies. They can be having a meeting right now, to have more exclusives, buy more companies, or how to improve their own technology.
With the acquisition of two of the biggest companies, Microsoft has the potential to become a monopoly under the Call of Duty IP. Call of Duty is one of the, if not, among the Top 10 best selling franchises ever. Along with Blizzard, ZeniMax, Bethesda, King and Activision themselves—Microsoft can become a monopoly of video games and interactive entertainment.