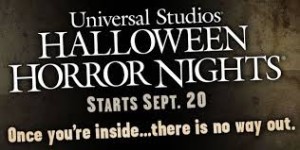 universal studios- General Admission $59 – $129
Universal studios is hosting many activities having to do with Horror Nights this year. They are hosting mazes, scare zones, along with some rides. Holloween Horror Nights will have the maze event, some including the hit tv show of the Walking Dead, and the movie Insidous. Horror Nights will also have a new event called the Black Lot inspired by the walking dead season three setting.This event started September 20th and ends November 2nd so get your tickets know. The tickets start from as low as $49 dollars online and $69 dollars at the door. The following link will take to the the page of all other information that you may need.
http://www.halloweenhorrornights.com/hollywood/2013/attractions.php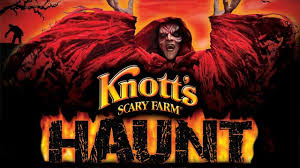 knots scary farm $38-$54
For this theme park of Knotts, they will be hosting mazes, as well as shows and rides. Knotts scary farm will have 10 of these mazes along with 9 rides. Most of these rides, however, will not be only riding forward, but backwards as well. A new feature will include "Trapped" bigger and more intense than its predecessor. For those lucky enough to secure a reservation, Trapped will offer a longer running time, more challenging puzzles, more mind-bending contraptions and more in-your-face scares. *Additional fee applies.

six flags General Admission $50.99 to $70.99
Fright fest is here and ready to scare every one, the scare has never been better than ever. Six Flags has so many new mazes and scares witch are the walking dead, cuhpacabra and more. There has never been a better moment to go to 6 flags then now. They have so much deals that are going on right now this is the time to now better than ever.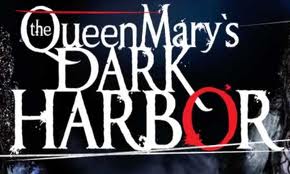 queen marry -$24-$34 general admission
Rides/ attractions: $5-$15
This Halloween the Queen Marry will contain new mazes, attractions, 200 monsters, and events that will bring out the scare for Halloween. The new attractions include a zipline, rock o plane, freak show, and a mechanical monster. The new mazes include Deadrise, Submerged, Hellfire, Village of the Damned and Containment they are scarier than ever before. The monsters include the captain, half hatch harry, graceful gale, Samuel the savage, scary marry, and the ring master.