From Honda and Toyota to Saleen and Ferrari; the LA Auto Show had something for everyone!
Situated in Downtown LA at the Convention Center right next to the Staples Center and from a walking distance from LA Live it was an amazing experience. With eleventh hour entry prices, they ranged from $12 for adults and $6 for children, but it was worth the annual wait.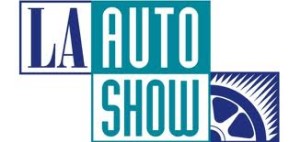 It was huge! Room after room of concept cars and the latest in automotive technology prices fluctuated from $15,000-$2.1 million. Gorgeous ladies dressed up in heels organizing presentations about the new 2014-2015 vehicles and crowds of awe struck consumers attentively listened for information about a certain vehicle. Each car make had their own section, with representatives present to help you with any questions or concerns you might have. I was particularly impressed with the SRT demo because this was where orthodox American muscle collided with the modern style of aerodynamics and technology. This was the same for all the car makes including: Mercedes, Ford, Chevrolet, Toyota, etc. It was nice to be able to sit in some of the cars that might be roaming the street later on and be lucky to say that I've been in one already.
Plus, Outside the Convention Center, in little tents, test drives were being offered. My brother and I were able to test drive three vehicles without being harassed to buy? We were all for it! We took full advantage and test drove a very tricked out Dodge Challenger Shaker, a BMW I3 and a Ford F-150 FX4. We came away from those test drives with a new appreciation for those cars and their latest technology. In addition, the product specialists who accompanied us on the test drives were very informative and knowledgeable.
On the other hand, we also had to bear with the $20 parking at the Convention Center which was not an easy pill to swallow. Nor was the overpriced, limited selection food options; varying from $4.50 for an ice cream cone to $5 for a Vitamin Water drink. The crowds were a bit much, but what can you expect? If I'm a fan, others will be too!
Aside from the gouging price, I'd come back!