Paul Walker Could Have Survived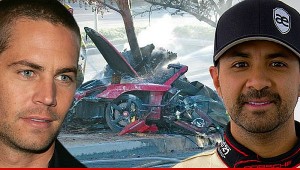 The one page preliminary autopsy report stated the course of the actors death as "combined effects of traumatic and thermal injuries." Sadly Paul Walker might have had the slight chance of surviving the horrific car crash that took place on Saturday, December the 30th around 4p.m. As for Roger Rodas, the autopsy concluded that he suffered from "multiple traumatic injuries" at impact which means that burning was not a factor of his death. Unfortunately, they both left their families, a long time before they should have, before life would take its course.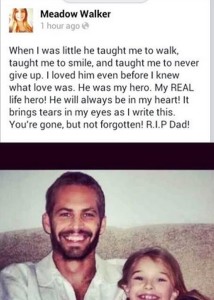 The most horrific part of Paul Walker's death was leaving her daughter behind. To the right, one will find one of the post that she put on Facebook a couple days after his sudden death. According to an interview with Paul Walker's father, Paul Walker Sr. said that Meadow was taking her fathers death extremely bad. But whats to expect when ones "REAL life hero" is suddenly taken? She is only human and all that can be given to her is ones unconditional support and love.
In the interview with Walter Sr. and US Weekly, he explained the relationship between he and his son, one to admire. He said, "He had a way when he talked to me that conveyed he loved me a great deal," he continued, "I don't remember ever having an argument with my son…He was kind. He was really a kind person. And he wanted people to get along with each other. He didn't like to hear about situations where people were arguing and fighting. He wanted things to be as harmonious as possible." There is a word that describes  children that have lost their parents, orphans. But, whats the word that describes parents that have lost their children, none that pops to mind.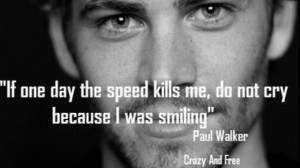 The aftermath of this entire tragedy is… tragic and at some point horrific. Yet the Paul Walker Sr. says what to think when the name of the blue-eyed star pops into mind, "Visualize Paul standing on the beach with a surfboard in his arms, looking out to the ocean. I think he would like that image of himself…There was something that was very compelling about the ocean in his life, a thing that was very, very deep in his soul." This man is full of optimism and positivity, a strong man, one to admire.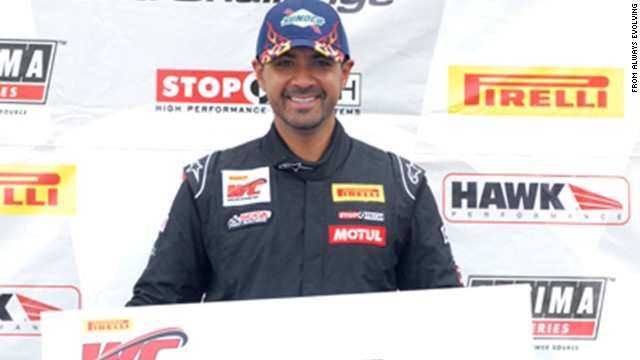 The most horrific part to his tragic end was the traumatizing memory that was left in  one of his sons memory. Sickeningly,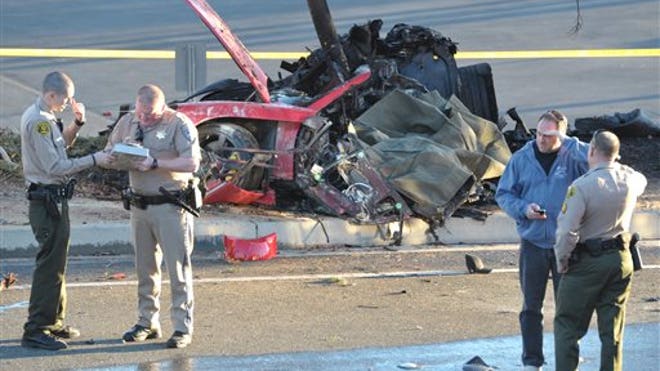 when the child heard that there was a car burning not too far from the charity  he ran to get a preview of what was going on. As Jim Torp had an interview with CNN News he said,"I knew his son was heading towards the accident. And he got past me because he knew there was a fire and he wanted to see it. But he didn't know it was his dad until he saw the car." Bless him, for those memories will never leave his mind.
Leave a Comment