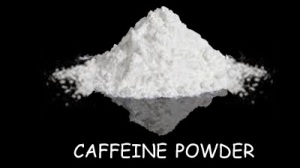 The numerous facts about Caffeine as a raw substance is a very deadly but a very easy substance to come by you can even buy this substance in the internet with reasonable prices. Anyone is able to buy caffeine throughout the internet for a pretty reasonable cheap price and get an excessive high instantly even with an amount of 5 grams can be lethal for some individuals.
Website such as www.caffeineinformer.com can tell you the exact amount on your favorite drink such as Starbucks, Monster, Redbull, etc… It also lists caffeine deaths and how much caffeine it would take to kill you depending on your weight. Nevertheless not only can caffeine kill you but it also can kill your productivity according to Travis Bradberry Co Founder "Coming off caffeine reduces your cognitive performance and has a negative impact on your mood. The only way to get back to normal is to drink caffeine, and when you do drink it, you feel like it's taking you to new heights," Bradbury explained. "In reality, the caffeine is just taking your performance back to normal for a short period." Not only that but after you go through the caffeine boost and its over you experience withdrawal symptoms. These symptoms of withdrawal can be as strong Symptoms of caffeine withdrawal can range from the list below.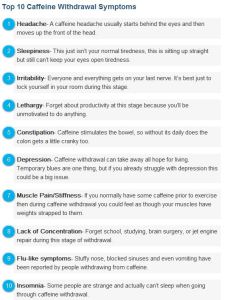 Due to the fact that caffeine is so easily obtain with many negative side effects will you guys stop or limit your caffeine levels ?  let us know in the comments below.