By: Gladys Flores; Marlen Serrano; Linda Noriega; Manuel Cortez
As this school year comes to a close, we begin to plan out over the summer. From hanging out to friends to visiting the many sites our city holds. In Los Angeles, one cannot say one has nothing to do because in this city there's always something to do. There are many theme parks one can explore over the summer such as Six Flags Magic Mountains.
Six Flags Magic Mountains is an amusement park known by many, located no more than an hour away from you. It is a place where you overcome your fears. Six Flags is known for its frightening, but yet fun roller coaster rides. Nonetheless, Six Flags recently opened a new roller coaster called the Twisted Colossus that is sure to attract a large group of people.  Don't feel intimidated by the roller coaster such as the Full Throttle or the Viper there are rides for kids and for the family. " Go Big Go Six Flags."
If you are looking more into enjoying your summer with your family there are many places to go. Among them is the Los A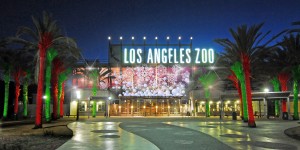 ngeles Zoo. The LA Zoo has a variety of animals over their 100 acre territory. From lions to gorillas to alligators this is a place to go to see the beauties of nature. If lucky, you will be able to see scenes that will leave you awed. The LA Zoo is no more from an hour away from you and will make you treasure every aspect of nature.
During the summer there are more things to do than these above, for example, if you have AP classes you could catch up on your homework. Or if you just like reading you can read a book, write poems, or even sing! One 11th grade student, Diana Oliva said ¨ I'm going to have AP Government and AP Literature, so my summer is going to be very busy.¨ For others, they might have signed up for Students Run Los Angeles, a running group that runs marathons, they will be running during the  summer to prepare for the LA Marathon in February of 2016. An 11th grader Josue Palacios was asked why he joined SRLA for, " I need to get back my shape and also now I have something to do for summer!¨ said Josue Palacios.