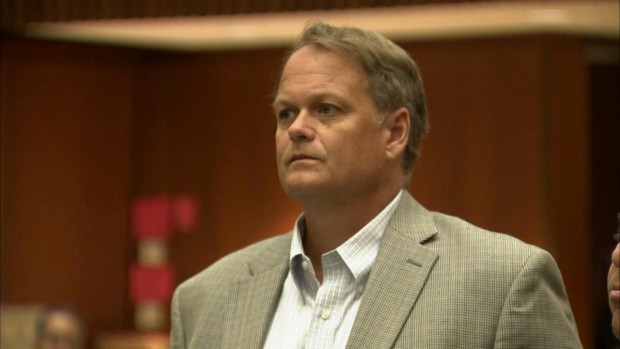 By: Julio Carrasco
A former teacher in an all-girl school pleaded guilty to sexually molesting 2 students and was sentenced to only one year in jail, and 5 years of probation. To make matters worse, one of the students molested became pregnant.
The ex-teacher at Marlborough School, Joseph Koetters, was facing 11 years in prison if convicted against the charges but agreed to a plea deal with prosecutors. As part of the deal, Koetters agreed to plead guilty to 2 counts of oral copulations of a minor and sexual penetration by a foreign object against both victims.
Joseph Koetters is required to register as a sex offender for the remainder of his life and cannot be alone with any female minor other than his own. Koetters is also unable to teach at any public or private school.
Marlborough School released a statement regarding his sentence:
"We are grateful to the courageous alumnae who came forward, as well as law enforcement and the district attorney's office for bringing Dr. Koetters to justice. There is no greater priority at Marlborough School than the safety and well-being of our students. We hope this resolution will help the women involved continue to heal."
The fact that Koetters sexually molested 2 students and impregnated one of them, and only received 1 year in prison is outrageous.
According to the Bureau of Justice Statistics," the average sentence of convicted rapists released from State prisons has remained stable at about 10 years. " Koetters should be serving at least those 10 years and not be let off so easy.
This means that other sex offenders might have a possibility if receiving the same sentence. Sex offenders like Koetters should serve the time they deserve. Not only do they deserve it, but the victims and their families deserve to know that the abuser is being put away for a long time.
This puts everyone at risk, including the of people of Los Angeles.
Giving Koetters 1 year in jail is shocking and unacceptable.