Red Starbucks Cup Controversy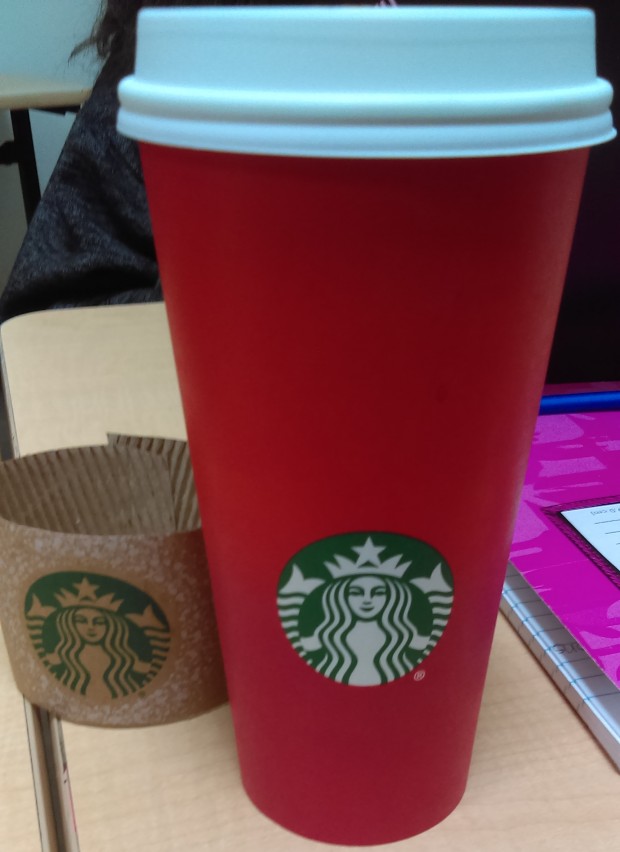 By Carlos Ruvalcaba & Joanna Juarez
Over the years, these traditional Christmas cups have been decorated in many ways. The cups have been decorated with a Christmas theme, including snowmen, snowflakes, Christmas trees, etc.
This year, the Starbucks cup consist of just a bright crimson red color. Many may think nothing of this but Christians find this new design offensive and all this became a problem with the new starbucks cup. Some Christians take offense because it is believed that the company itself is going against their religion for not including Christmas on their cups anymore as they once did before.
Joshua Feuerstein claims that "Starbucks hates Jesus"  as he has posted a video on his facebook page regarding the topic of Starbucks now being a supposed anti-Christian company.
"In the past, we have told stories with our holiday cups designs," said Fields, Vice President of Starbuck's design & content . "This year we wanted to usher in the holidays with a purity of design that welcomes all of our stories."
So the new design is merely a blank canvas to draw on, not a war against Christmas or Jesus or anyone's religion.
Students may not be offended because not every student in the school is religious, this is a fact. In our school there is lots of variety within the school, but even those that would consider themselves religious still do not take offense when presented with the new empty red design introduced to this year's Starbucks holiday cup.  
"Though I wouldn't consider myself extremely religious, I am religious and the cup doesn't bother me" said Wendy Medina, a tenth grader from Ánimo Pat Brown. "I go to Starbucks to get my coffee and cookie, not a picture on a cup i'm going to throw away regardless".
It seems that the cup isn't really of importance at all to many people
n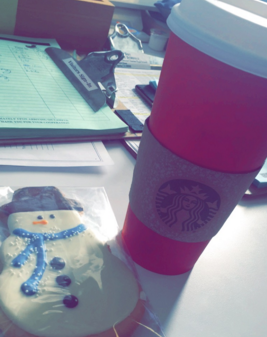 or students at school, the important part of it all is that the coffee remains the same. For those who think the holiday spirit has been completely removed they may be surprised to see Starbucks selling a snowman cookie.
Overall, we should take everything we hear or read about with a grain of salt, Starbucks may not actually be on a war against Jesus and the new cup was never created to offend anyone. Perhaps this holiday break from school, you will find yourself sitting near the fire drinking out of this new cup as well, and maybe what you would care more about is if the coffee is hot and tasty rather than a single color.