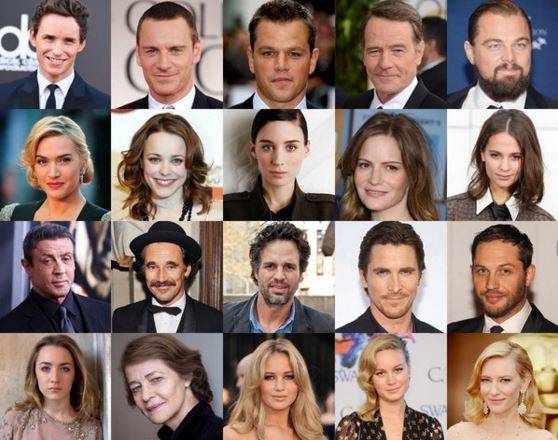 By: Marielis Aguiar and Kayla Gonzalez
For a second year in a row now, there has been a fluster of trending white nominees for the Oscar nominations. The Academy of Motion Picture Arts and Sciences have only announced white actors and actresses among the chosen few in the top four categories. Performers, Spike Lee and Jada Pinkett Smith will not attend this year's Oscars due to lack of the diversity after the nominations were announced. After knowing that they will not attend, Cheryl Boone Isaacs, who represents the Public Relations Branch of the Academy of Motion Picture Arts and Sciences, was upset and frustrated.
She commented that she was disappointed that for a second year in a row, the Oscar nominations failed to have nominated and represented any colored performers. Like many, Academy CEO Dawn Hudson, who also attended the 2016 Oscar Nominations, added that she was dissatisfied with the nominations.
At the same time, Boone Isaacs asserted that even if it is The Academy of Motion Picture Arts and Sciences to blame for not generating more diversity it would be wrong for the Academy to avoid responsibility in a year when there has been many exceptional movies with colored actors that she found deserved a nomination.
Boone Isaacs explained that the industry is taking necessary steps to change their membership in the Oscars. She explained that in the days and weeks to come they will conduct a review of their membership recruitment in order to have more diversity in their 2016 Oscars and in the future.
Furthermore, Boone stated that after they applied changes to diversity, a radical change is not coming. In many ways the Academy is continuing to fail because America is a very diverse country. Furthermore, it is surprising that in a couple decades, the U.S. is going to have majority minority, with minorities making the most of the U.S. population and having an Academy with majority white is ridiculous. Despite, having many actors from various ethnic and racial groups.
For example, the film "Creed" was written and directed by African American, Ryan Coogler. The film also starred an African American, Michael B. Jordan and the only nominee out of the movie was a white actor.
APB students were not at all astounded of what resulted in the Oscars. APB seniors, Berenice Carranza, Quetzally Cuahuey, and Theresa Rodriguez stated that they were not surprised that for a second year in a row, majority of the nominees were white. They are all accustomed to seeing many white nominees and little to few colored people.
Quetzally Cuahuey does not find it surprising that almost all of the nominees were white. "I do not find it surprising because most of the judges are old and white but what is surprising is how quickly the issue was put out through social media" she said.
In addition she stated, "I think like many I would not go to the Oscars and just use my voice to express my outrage." With the help of the social media, it helped prompt the issue to the public. She stated that the outrage of the social media did make the panel of judges change their establishment of rules so they can add more diversity. The media was completely livid stating that the hashtag #OscarsSoWhite should be changed to #HollywoodSoWhite.
Berenice, on the other hand, stated "I would not boycott the Oscars in my opinion because it is kind of ignorant, however, I would probably boycott the way they manage things and to add diversity but not necessarily the Oscars itself" she said.
Theresa similarly stated that there needs be a drastic change in order to fix this problem and open the spectrum for talented colored actors. Overall, the Oscars misrepresent talented colored actors and are not receiving the recognition they deserve- not only award shows, but Hollywood itself. Who knows what next year might bring.