By: Priscilla Hernandez
The stores are starting to hang up heart decorations, all the chocolate you buy now has pink wrapping, and the radio can't stop playing love songs; it's coming: Valentine's Day. It's the bane of everyone's existence from those in a relationship to those who are single. The only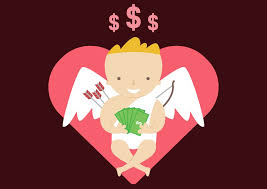 people who aren't careening toward certain doom are venders. For them, Valentine's Day is the ultimate way to capitalize off of people's emotions.
Valentine's Day has many stories regarding its origin. The most popular involves a priest by the name of Valentine. Valentine would wed soldiers and their lovers in a time when it was prohibited. Valentine's Day commemorates this priest as well as lovers in general. However, instead of cherishing each other and making the day about love, this holiday has been converted to a spending spree.
In the US, it is estimated that people will spend around
18.2 billion dollars on Valentine's Day this year. This makes sense. There is so much marketing surrounding this "loving" holiday. Stores bring out limited edition items, change their packaging, and bring out the discounts and specials.
Valentine's Day has lost its original meaning. People are more focused on what they are going to receive or what they are going to buy instead of taking some time to appreciate the ones who mean the most to them. We are essentially buying each others' attention for nothing more than a day.
Not only that. The holiday has also been pigeonholed into a holiday exclusive to lovers. This leaves many who aren't in a relationship to feel lonely or forgotten. This is a holiday about love and I believe that the love should not be limited to lovers but extended to friends and people who you care about.
We need to take this holiday back from what it's become one piece at a time. Maybe, instead of buying presents, such as candy, stuffed animals, and other unnecessary nonsense, we can use this holiday to spend quality time with each other and voice how much we care.
When we make Valentine's Day less about the money, we make it more about the love.