The Aftermath of Lunch
By: Yamileth Osorio & Paulina Pacheco
Recently, my partner and I have been going out on Wednesday's after lunch. We've noticed not only that there's been a messy bathroom but a messy lunch area as well, left to be cleaned up by custodian Martha and Rebecca.  
The bell rings and you all rush inside to class without picking up your mess.
This leaves the school janitors to pick up after you, something they obviously do not enjoy.
APB students we are all old enough to pick up after ourselves. School grounds show the type of students we are and we are not giving a good image of ourselves.
There has been multiple occasions in which the school president has asked that students to pick up after themselves.
If we all at least become responsible enough to pick up our own trash, school grounds could look way better. (If we all just act like civilized people, not bums…our school can look presentable).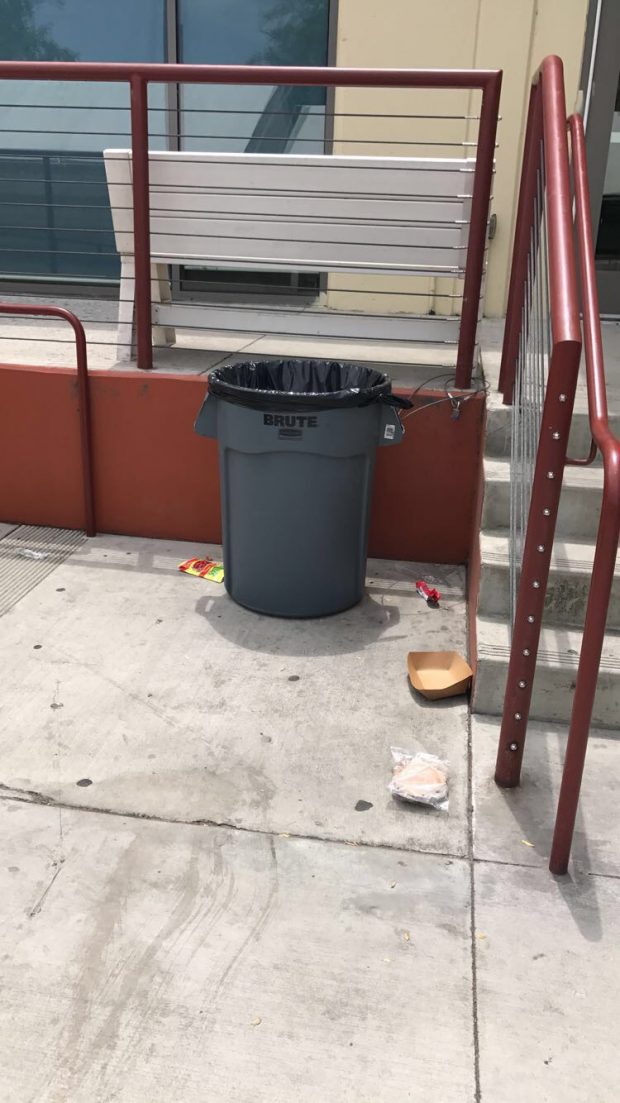 Is this how you want to represent our school? Martha  and Rebecca are not your mom to be picking up after you.
Recycle, use the trash cans we have all around campus. We have 22+ trash cans on school campus plus the ones located in each and every classroom: trash and recycle bins.
No excuses. We are all capable of walking over to one of the many trashcans we have and throwing our mess away.
Stop  being lazy and make sure you pick up after yourselves and encourage your friends to do so too. Please take this into consideration and hopefully we see a change in your school campus.
Leave a Comment