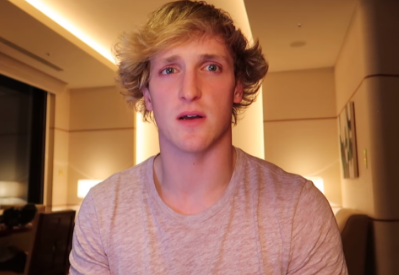 By: Mitzy Miramontes
On New Year's weekend, 22-year-old YouTube star known as Logan Paul uploaded a vlog of him and a couple of friends exploring Japan's Aokigahara forest, famously known as the Suicide Forest. Logan Paul has 15 million YouTube subscribers, 4 million Twitter followers and 16.1 million Instagram followers. However, much of his fan base consists of is young children ranging from 8 to 18 years old. In the now deleted video, Paul shows the body of a man who recently committed suicide. The body of the man is visible, but his face is blurred. The video was posted on December 31st and was viewed over 6 million times. Paul deleted the video after receiving criticism for posting the video showing a body. The social media star apologized twice and is currently "taking time to reflect."
In his first apology, Paul tweeted "I intended to raise awareness for suicide and suicide prevention" and was an apology for everyone who viewed his video. In a YouTube apology video, he explained, "I should've put the cameras down" and focused on apologizing to the victim's family. I do think his apologies were correct and sincere. He made the smart decision of not uploading and taking time to review his actions.
Paul's fan base ranges from the ages 8- 18 years old. The suicide video is was inappropriate because Paul did not blur out the victim's body. Children saw the man hanging from a tree branch. Suicide is a sensitive topic, so I do not understand why someone would upload a video to YouTube exposing and laughing at it.
The way Logan Paul and his friends reacted is unacceptable. After finding the body, they all seemed shocked, but at the same time, some would start smiling. Some of Paul's friends were seen smirking and trying to hold back a laugh. In the video, Paul says to a friend "What you've never stand next to a dead guy?" when he said he didn't feel good. Paul then begins to laugh.
How is laughing raising awareness for suicide prevention? Although Paul stated humor is how he copes with difficult situations, it is still disrespectful and inappropriate.
I strongly believe he should have never filmed him going into the forest. It felt sickening seeing his reaction to a dead body. This video especially affects his young viewers. Suicide is not a laughing matter. Logan Paul should be mature enough to understand what is and is not right to film. However, I do appreciate him taking the time off of vlogging to recognize that what he did is wrong.
Suicide isn't the answer to problems. If you are someone who has suicidal thoughts or wants to commit suicide, please get help. There are professionals willing to help and talk. I know it can be frightening but it can end up saving you.
National Suicide Prevention hotline: 1-800-273-8255