Black Panther is now in Netflix!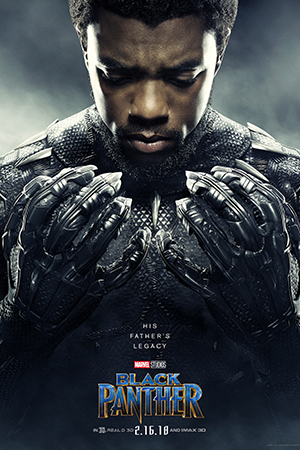 Black Panther is a superhero movie filled with many actions. The things that I enjoy about the movie was the costume, art directing and the presentation was fantastic. Also I love how Wakanda is shown as a very powerful nation that can take over the world. Next, I love how the women in the movie are portrayed as strong and independent women who can defend themselves. Although the main thing that I love about the movie is Michael B. Jordan playing as Erik Killmonger because the main villain was very interesting and how the character story plays well in the movie.
The thing that I dislike very much about the movie was the CGI fight scene between Killmonger and T'Challa because it feels like I am watching a video game and not a movie. Another thing that I dislike is how dull T'Challa character was in the movie although, Chadwick Boseman is an amazing actor. The main thing that I dislike in the movie was about the relationship between T'Challa and the four people he cares about being his mother, sister, ex-girlfriend, and his adviser/war general was split within the whole movie. I wish that the relationship was focused mainly between T'Challa, his mother, and his sister because this would tie the bond with T'Challa died father and the message could be about family. Although, even if Black Panther has a few flaws, the movie is still very enjoyable fantasy and science film to watch.
Leave a Comment