By Shirley Zavala and Jose Mendoza
If you have been following the 2020 presidential potential candidates you will know that among those folks, one person that stands out in particular is Beto O'Rourke, a Former Texas congressman, who declared that he in fact is running for president of the United States. In the span of 24 hours after announcing his presidential running he was able to raise 6.1 million dollars, a record. At the present time, he has been making countless apologies for revelations that came out about his past.
It came out that Beto O'Rourke as a teen would write essays under the name Psychedelic Warlord and wrote a fictional story from a point of view of a killer who runs over two children with a car. Also that he was in one of the most well known hacking groups in the country called The Cult of the Dead Cow. He spent time apologizing for these revelations and also for making jokes about his wife raising their three children and sometimes himself. He apologized first by saying that he takes ownership in the way it makes people feel when they read the writings he did as a teen. He then went along and apologized about making jokes about his marriage, that he will be much more thoughtful going forward, in the way he talks about his marriage. He believes that the construction criticism he is getting now will make him a better candidate for the presidential election. Throughout his outstanding campaign he has stood up for common issues of under represented minorities as a Democrat despite the fact that he is a white man. We are on his side, and these are the reasons why the recent revelations do not represent who he is now, and the potential he has in the future. 
Now, do things in the past really reveal a person's true character or what is in the past stays in the past?
Let's review Beto O'Rourke, many still believe that he will be a great candidate because of the fact that when he ran for the 2018 Senate campaign in Texas even though he lost against Ted Cruz, he was able to get 48% to 51% of people in Texas to vote for him as a democrat, which is such a drastic change for Republican Texas. For that campaign he pledged not to take money from Corporate Pacs or Political Action Committee, where he was able to raise nearly 80 million dollars, including 38 million dollars from more than 800k individual donors, in just a three month span.
During his campaign, he called out Trump to protest against the wall, he said,"Walls do not as the president claimed save lives, walls end lives. He has spoke very highly in support of immigrants in el Paso, he said "El Paso has been the safest city in the United States of America, not in spite of the fact that we are a city of immigrants, but because we are a city of immigrants". He goes on to discuss on how Trump's family separation policy is "inhumane" and "unamerican".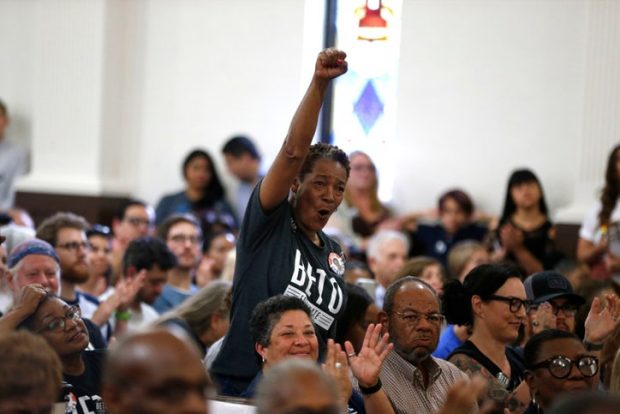 Not only does he speak on immigration and the families that have been separated, but he speaks on the prison population in the United States. He speaks out on Black Lives Matter and it includes it on his campaign and speaks with such passion in recognition of the lives that have been taken away of people of color, in the hands of white police officers.
Personally, we believe that Beto O'Rourke's actions as a teenager do not reflect the person he is today. Yes, he wrote a twisted story about a killer, but you see these stories all the time as books, it is simply a form of creative writing. Although, he was considered a "hacker" it is not like he tried to blackmail people. The person he is today, with the review of his campaign not only reflect who he is today but the potential he holds as a candidate. With the amount of supporters he has, we believe he is capable of reaching the responsibility as president because of the passion he has brought using his platform to speak out about crucial issues in the world today.