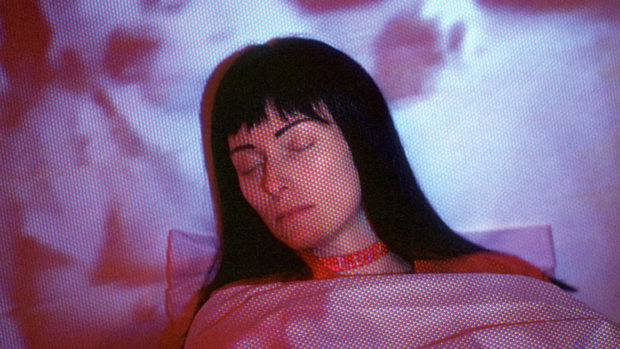 By Enrique Toledo
Picture it: "bio gender warfare," a trio of cyborg clones running rampant in the Bay Area, feeding on the Y-chromosome that they obtain from men's sperm, leaving their hosts infected with a physical and digital virus.
This is Teknolust, a 2002 film by American artist and Filmmaker, Lynn Hershman Leeson that makes you wonder if you are watching a rejected idea of the Matrix series. Don't get me wrong this movie is great and stands in a realm of its own, the audience is captured through the wackiness of the plot and the characters' realistic yet over exaggerated responses.
But beneath the growing tension and relationships, lies a conversation about our co-dependence on the internet, women's empowerment, and our ever-adapting approaches to seeking love.
Academy Award winner Tilda Swinton is tasked with playing the roles of four characters: a spunky scientist named Rosetta Stone and her three clones referred to as Self-Replicating Automatons (S.R.A.).
We follow Rosetta's life during an ongoing investigation conducted by a private eye and an FBI agent. The discovery of her clones and their impact on the male population would jeopardize Rosetta's career and the lives of the clones themselves.
The twists that this movie has may seem minuscule to some, but be reassured that they are shocking and nerve wracking nonetheless.
Leeson's other endeavors intrigued me, so I did some snooping and found her art installation, Agent Ruby.
Inspired by the movie, it features the character of Ruby and her "E-Dream portal", as an interactive A.I. communication site. Featuring "cutting- edge" technology, the server was displayed at the San Francisco Museum of Art in 2002 following the release of the movie.

This movie often gets a low rating on a 10 point scale, I would personally give it an 8 out of 10. The times where the movie becomes self aware, and the characters over express and jump to conclusions deducts some points. The absurdity of some characters, helps cut moments of tension and reassures us that we are also watching a comedy.
We have to give Leeson some grace, as she did write, direct, and produce this film while working at the art department in UC Davis. We must applaud Tilda Swinton for of course carrying another one of Leeson's cinematic creations on her back.
In short if you don't mind scenes of awkward silence between humans and socially isolated clones, this movie is worth your while.
It's perfect for the sci-fi enthusiast, the nostalgic millennial, or the romantic comedy aficionado. The strange technology of the early millennium holds up decently, while the costuming and setting of the movie help create the retro-futuristic environment that has always been San Francisco.