"The Promised Neverland"…oh well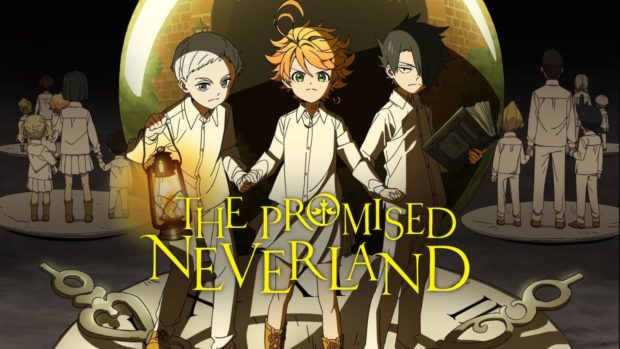 By Kelly Xhurape Medina
Anime doesn't really call my attention because I think it's too childish and immature from my perspective. I don't have anything against them but it doesn't catch my attention.
This was my first time ever watching an anime. I mean, I have watched cartoons when I was little but anime, never. And believe me, it's a whole different feeling once you get into the world of anime.
The anime is "The promised Neverland," a famous Japanese anime with 23 short episodes into two seasons. What really caught my attention about this anime was the setting of the place and the story, how they split up the world into two parts, like reality and fantasy.
This story is about an orphanage that takes care of innocent kids until they are "adopted" by a family, normally this happens around the age of 12. But some kids get "adopted" a lot sooner. There are 3 kids who are 11-years-old: Norman, Ray and Emma.
Norman is a smart, responsible and caring character throughout the anime, my favorite one to be honest. Ray is a mysterious, fast learner, brave and aggressive. Now Emma, well from her character, I'll say she's brave, kind of annoying sometimes, caring too much but since she's the protagonist, I guess she has to pretend to be the hero.
These kids are taken care of by "nannies" and by one specifically, Isabella. She's a sweet, gentle and caring mother figure for all the kids in the orphanage. Making the kids have no doubts and trusting her wholeheartedly. Under the nanny's care, they were taught the "education" to be a good candidate for adoption. Once they meet all the "requirements" they would get selected to be adopted.
But it turns out they were never adopted. In reality, they were being killed and eaten by horrifying demons.  When I found out, I was shocked…it just seemed unreal. Even though it was animated, it was still shocking.
Normally you don't expect this from cute and adorable drawings. But I like the science fiction that was added into it, and the fantasy is such a creative way to bring up the climax to the anime.
To be my first anime to watch I was really into it. I'll be honest I really enjoyed it even though they kind of forced me to watch it.
But it was really unexpected, probably for other anime fans this was nothing but for me it was very outstanding. I'll give the credit to whoever created the story. It was really brilliant and secretive, the animation was satisfying to see the amount of details they put into them.
I'll give anime a try because we should give everyone a shot right?.
Leave a Comment