Experiencias de Latinx Episode 1 – Conociéndonos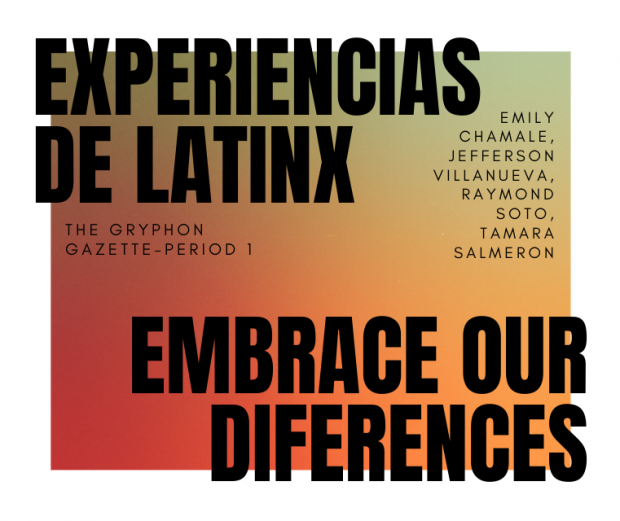 Take part in our first episode with us! Emily Chamale, Tamara Salmeron, Jefferson Villanueva, and Raymond Soto, get the opportunity to know more about each other. They take a deep dive into the hardships and benefits of coming to a new country.
In our first episode, called Conociéndonos we spoke about the history of our family, the memories of moving to a foreign country with our parents, and our thoughts on this country. We explained how we felt about these encounters and how they have affected us. You will be able to listen the viewpoint of a Honduran, Guatemalan and Mexican. Enjoy!
Click here to listen to the first episode of our podcast!
Leave a Comment