Crime Rates have reached an all-time high in Los Angeles ever since the pandemic began in 2020.
By Christopher Tellez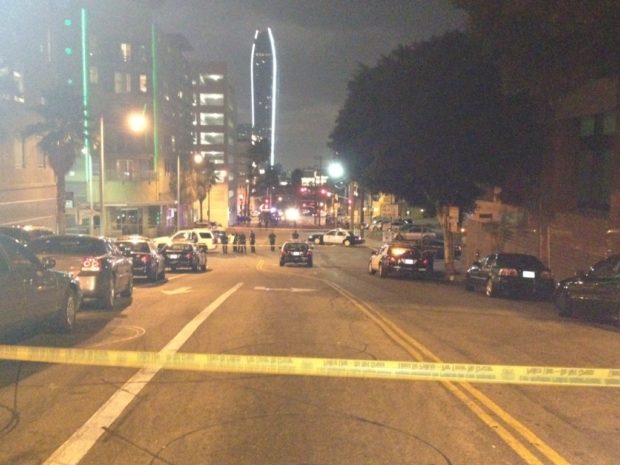 Ever since 2021, Crime Rates in Los Angeles, California has reached an all time high.
According to an article by Los Angeles Magazine: The amount of Crime Rates from gun violence has increased since the beginning of the Pandemic. Last Year, there were 397 murders in Los Angeles, an increase of 11.8% from 355 in 2020, and a 53.9% increase from 258 in the pre-pandemic year of 2019. It also managed to be the highest figure since 2007's 395 killings.
One of the main reasons for the increasing Crime Rates includes the rise of the ongoing Covid Pandemic. The Covid Pandemic makes things a bit harder for workers to work in hard times like these. And some stores will be closed, which increases the risk of being robbed or having graffiti on the wall. Not helping that there's a chance that there would be little protection from the police regardless if the store's closed or not, mainly since that small neighborhoods gave a higher chance of having crime rates than regular sized neighborhoods do.
Another reason why Crime Rates are at an all time high is due to a pause in hiring police officers. According to an news report by ABC 7, It mentions that, "The sheriff also attributes the grim crime stats on the L.A. County Board of Supervisors' decision to place a hiring freeze on the sheriff's department at a time when he says there's a critical need for more deputies." Which mentions that the L.A. County Board of Supervisors' decision to pause on hiring officers during a time when crime rates were at an all time high is another reason for the increasing crime rates in Los Angeles.
One of the main ways we could help decrease Crime Rates in Los Angeles is to help smaller communities. Smaller communities have a higher chance of facing crime rates and robberies in their own communities, and the idea of helping small communities such as having night shifts and building police stations around small towns can help people be more safe.
Another idea to help decrease crime rates is to start Business Watch. Business Watch is when Small businesses help each other out to improve security by looking for some suspicious activity and any crime activities coming up. The use of Business Watch can help small Businesses, which decreases the chance of getting attacked/robbed from burglars.
As of February 1, 2022, only time will tell if Crime Rates will either increase or decrease depending on how the LAPD reacts to the increasing Crime Rates. If they were able to come up with policies/ideas that could help decrease Crime Rates, then Crime Rates could decline by 30% by 2024.