NHL Playoffs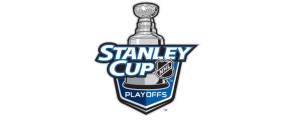 The battle for the Stanley Cup trophy has already begun in the NHL, with the first round finishing today.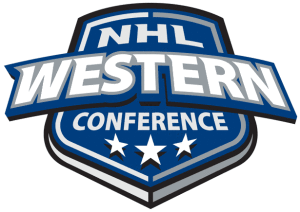 Some returning faces in the Western Conference include the defending champions, the Chicago Blackhawks, along with former champs, Los Angeles' own Kings. In fact, all Western Conference playoff teams, except Vancouver, from last year are in the playoffs again, except that the Detroit Red Wings are in the Eastern Conference now, after the changes made in the off season. The returning teams in the Western Conference are the Minnesota Wild, who are facing the not returning Colorado Avalanche, and are actually losing the series 3-2; the Chicago Blackhawks, who already eliminated the returning St. Louis Blues; the Anaheim Ducks, who have eliminated the not returning Dallas Stars, 4-2; and the Los Angeles Kings, who are currently losing the series to the returning San Jose Sharks, 3-2.
Chicago has already qualified to round 2, defeating the St. Louis Blues in their series, 4-2. Los Angeles is facing the San Jose, the team they eliminated in round 2 of last year's playoffs. This year, they are currently losing the series to San Jose, 3-2, so if they hope to advance, they will have to eliminate the Sharks with the same series outcome as last year, that of 4 to 3.
The third California team, the Anaheim Ducks, has also made it to round 2, eliminating the Dallas Stars, 4 games to 2.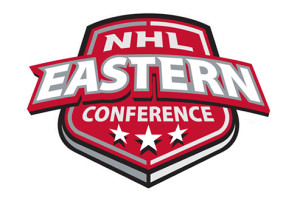 In the Eastern Conference, the matchups are as follows: the defending Eastern Conference champions, the Boston Bruins, have defeated the Eastern Conference's newest team, the Detroit Red Wings; the returning Montreal Canadiens have swept the Tampa Bay Lightning, 4-0; the returning Pittsburgh Penguins have the edge over the Columbus Blue Jackets in their series, 3-2; and the returning New York Rangers are winning the series against the Philadelphia Flyers, 3-2.
Tonight, 3 games will be disputed, all game 6's. In the Western Conference, the L.A. Kings try to force a game 7 against the San Jose Sharks, just as the Minnesota Wild will against the Colorado Avalanche. In the Eastern Conference, the Columbus Blue Jackets want to get the upset over the Pittsburgh Penguins, who currently lead the series 3-2. Tommorrow, game 6 between the Philadelphia Flyers and the New York Rangers will be held.
Leave a Comment