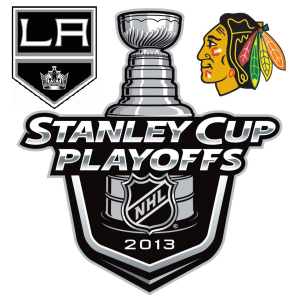 For the third year in a row, the Los Angeles Kings are in round 3 of the Stanley Cup playoffs, and for the second year in a row, it's against the Chicago Blackhawks. Last year, it didn't go so well for the L.A. Kings, as they were eliminated by the Blackhawks, with a series score of 4-1.
This year, the Kings are up up in the series 3-2, with a chance to put away the 'hawks on Friday. They almost put Chicago away yesterday in a thriller that ended in 2OT, with the game winning goal coming at the hands of Michael Handzus.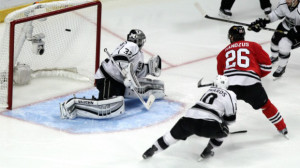 The Kings just have to win one of the next two games to avenge last year's loss to the Blackhawks and make it to the Stanley Cup for the 2nd time in 3 years. The Kings return to the Staples Center on Friday to try to put the 'hawks away here at home, while the Blackhawks will hope to take game 6 and then fly back to Chicago to win game 7.