The Dodgers' Road to Victory
You true Dodger fans out there, be honest, do you think the Dodgers will win the World Series? The Dodgers are currently in the playoffs with their archrivals, the Angels, the Orioles, the Nationals, the Tigers, the Athletics, the Royals, and the Cardinals . If the Dodgers lose, well, let's not mention that. We don't want to jinx it.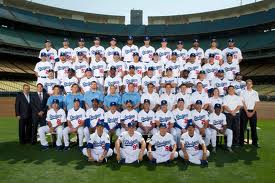 Some Dodger enemies out there, like Esteban Espino, junior at APB, claim that the Dodgers won't even make it past the playoffs because "Matt Kemp thinks he can win everything because of his stats which aren't even good compared to the Angel player's, Mike Trout." Whether this is true or not, many others agree with this claim.
Many believe that the Dodgers are too cocky to actually work together to get as far as the World Series.
What do you think? Will the Dodgers make it and win it? After all, last year, they were really close; only 2 games away from the World Series!  Comment below what you think.
Leave a Comment