By Dulce Rivera
Cristiano Ronaldo is a professional Portuguese footballer who plays as forward in the team Juventus. He earned the title as the best Portuguese player of all time from the Portuguese Football Federation. Cristiano had scored his first international goal, but had also succeed in helping Portugal reach the finals. Later, in his career he received the Silver Boot for being the second highest goal scorer. Although, one wrong decision made by Cristiano may end up ruining his future career.
Back in 2009, Cristiano was in Las Vegas in a nightclub named Rain inside the Palms Hotel and Casino were he was seen with a women name Kathryn Mayorga. Later that following day, Mayorga filed a lawsuit in Clark County, Nevada that Cristiano had raped her even when she didn't give her consent. Though the case was immediately closed.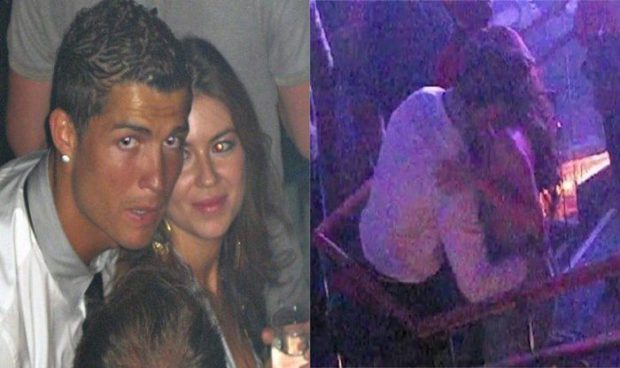 Cristiano seen with Mayorga in the nightclub Rain.
Now after 9 years from the case being close it is now re-opened again. The Las Vegas police had re-opened the case because Mayorga is now suffering psychological damage due to the incident. According to Mayorga lawsuit Cristiano and the rest of his team had taken advantage of her weak and emotional mindset. Though Mayorga mentions that she was forced to sign a settlement and disclosure agreement back in 2009. She then later mentions how she was paid by Cristiano $375,000 to stay silent. In the beginning, according to the judge Mayorga had feared public humiliation if she had mention Cristiano as the person who raped her. Now many of Cristiano sponsors are concerned if the rape is true.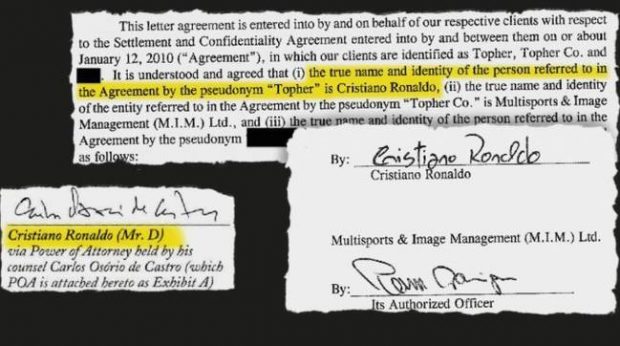 The secret argreement signed by Mayorga and Cristiano back in 2010.