By Michelle Gomez and Marielis Aguiar
Spring break is coming soon and students are eager to have this break. Spring break in APB begins from March 21st all the way to April 1st. This means that students will have two whole weeks away from school. Some students from other district schools other than Green Dot receive only one week but Green Dot schools receive two. Students are currently patiently waiting to finally have this break. Every once in awhile students need a break from school and so do teachers.
Before spring break begins, many students pay close attention to their grades. Many make sure to raise their grades up before the quarter grades are due. Students begin taking things more seriously and they start stressing over their grades. Once these students have those two weeks off, they will finally be able to relax from all the classes that might have caused stress. Many students with AP classes especially feel the need to have some time off of school.
For many students, spring break gives them the opportunity  to catch up on many assignments or to get more organized with their school work.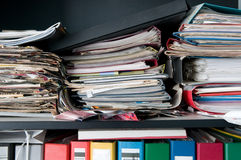 APB sophomore explained that spring break, besides just being a time to relax, is "a time to get organized." 
Many students are disorganized and have their backpacks full of papers that are not placed on their appropriate folders. Therefore, they take their time cleaning their backpacks and organizing their binders during break. Students find it helpful to get more organized because when they come back to school, they usually do better in their classes. For example, they know where all their notes are placed when studying for an exam and don't have to waste their time looking for them. In addition, being organized helps them do better in class because they get to turn in assignments on time and do not get points taken off just because they could not find a paper in their messy backpacks. 
Other students take this break to catch up on assignments and in addition,do homework that was assigned to them. The homework that is assigned is sometimes stressful and sometimes interesting depending on which classes a student takes or enjoys.For instance, some APB teachers assign boring things like memorizing particular words either for English or Chemistry while others give more interesting things like reading an interesting book.
APB sophomore asserted that spring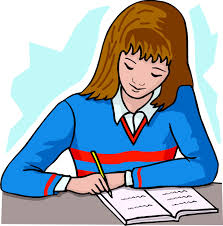 break in a way, sometimes isn't really a break with all that homework given to them. She explained, "I don't consider it a break because teachers still give you homework to do and it's a time to relax and get away from school."
Also during the break, students have to make sure that they have not forgotten everything they learned before they went on break. When many students come back from the break, many of them have forgotten the material that they had previously learned. This sometimes makes it more difficult to get back on track in school and teachers are forced to review it again which could cause a delay in other lessons that they have to teach. It also causes the student's grade to drop as soon as they get back because usually the teachers test them on that material that they were suppose to learn or remember during spring break.
Furthermore, spring break is also a great time to catch up with family and friends. During spring break students have the opportunity to do fun activities with their families and friends that they could not normally do during school days. During school, students are usually busy completing homeworks or studying for exams and they do not have a lot of time to spend some time with their families and friends. 
Lastly, students agree that spring break is a time for them to wake up late. APB sophomore mentioned that she will be waking up late during the break because usually students wake up early to get ready for school.
Students are anxiously waiting for spring break. As spring break comes closer, students will have to prepare for upcoming tests. Spring break could be relieving but stressful at the same time. Whether students want it or not, spring break is coming soon which means that students are coming closer to the end of this school year.