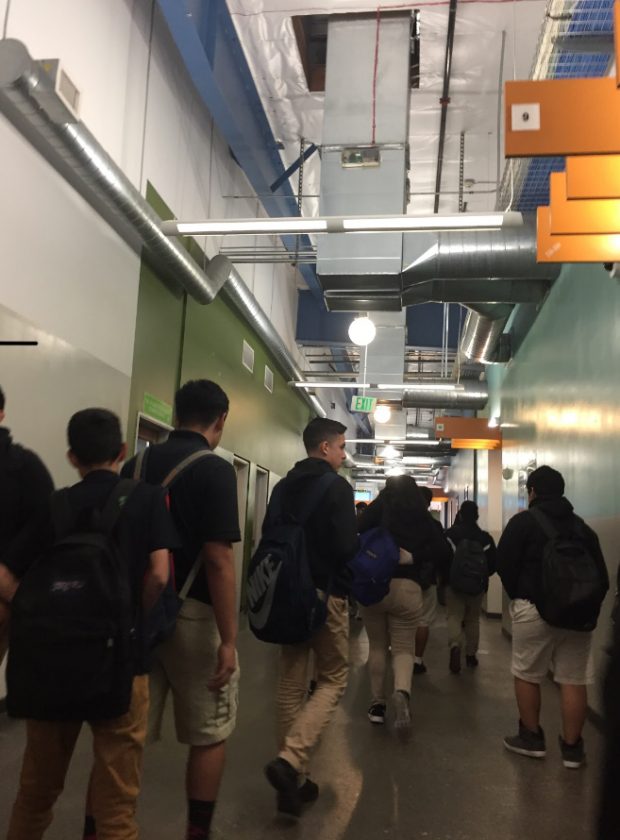 By: Angela Acosta, Anabel Ocampo & Abigail Jimenez 
Time rolls by when class is coming to an end and students are eagerly excited to move around for 4 minutes and let loose from a class that involves no drastic movements for 100 minutes. This is why teachers have trouble with keeping a student still. The cause of students being late during passing periods is because they still want to be more active from the few minutes they lost before in their previous classes.
"We chose five minutes as a standard length because we are a very small building, it is not very small to go to, so five minutes is plenty of time to get from point A to point B," said Principal Reed. "If we were to add more time to the passing period, the school day would be more longer. If were to add more time, students would still find a way to be late to class because they don't want to go to a certain class for a certain reason."
Students are also late due to the long wait in the bathrooms. The girls bathroom seem to be more packed than the boys because girls spend more time in the bathroom fixing their hair or makeup or simply talking to their friends. While in the boy's bathroom there is a lot of horseplay and graffiti. Therefore it is more likely that students are late to class because of the bathroom.
"Students who are late to class are disrespectful to their teachers who have the same amount of passing period time from teaching one period to the next and when students are late, it is a distraction to the whole class. So I want students to think about what the teachers are doing for the students by being prepared. In college you will most likely have about a 10 minute passing period but that's because you are walking from building to building but showing up late to a professor's class is very disrespectful.," said Principal Mr. Reed.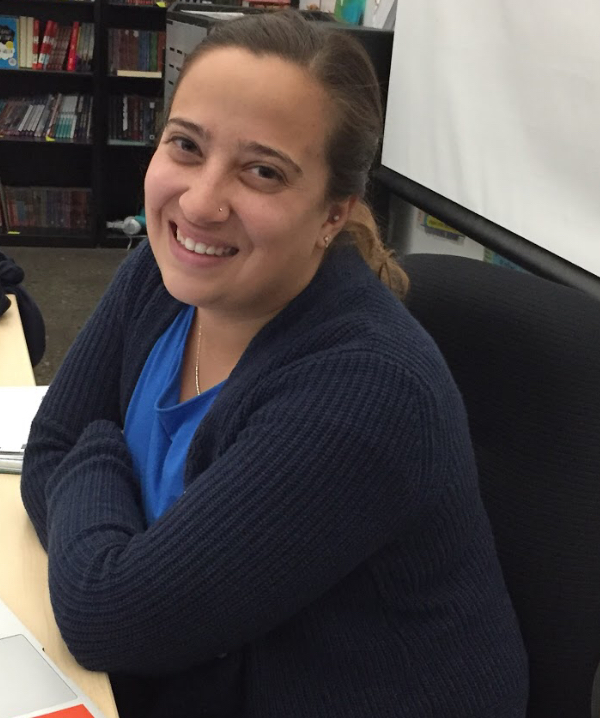 On the topic of adding time to passing period,  English teacher, Ms. Siementkowski, said, "No. The school is not big, there is no reason why there are kids who are late to any class. My school was 4 or 5 times as big as this school and we had the same amount of time. If i was able to make it across one end of the school to the other and up and down the stairs with a bunch of humans, you guys can too. There is no reason why kids are late. Kids are just taking laps, talking to their friends. I get it, we all need a mental break, but there is no reason why they should be late. But, I would add maybe one more minute as a teacher just because when i dismiss everyone it's not like i can leave, I have to wait for everybody and I can't always go to the restroom in the middle of class like kids can."
On the other hand, Junior Jorge Lopez said, "I believe that the passing period is too short because there is no time to conversate with your friends and catch up on the chisme. I think the passing period should be like 8 minutes. The current time affects me in a negative way because when it's time to go to the restroom, it gets really packed, therefore I am late to class."  
All in all, the amount of passing period time that we have now, should remain the same because if the school were to decrease or increase the time, it would would not change the amount of students being late to class. The overall message to APB students is to not spend too much time in the bathroom when it is not needed and find extra time that you are able to use up for your free time. Students should also use their time wisely and value the five minutes they are given.