Community Service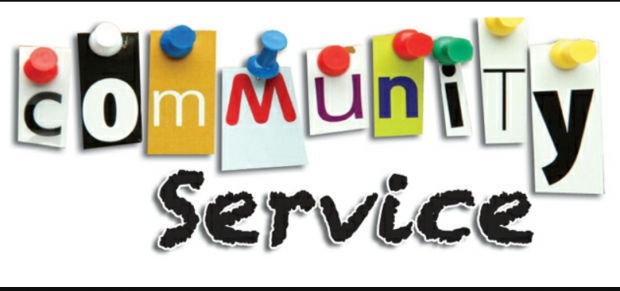 By: Mitzy Miramontes
Community service is a volunteer work that is performed by a person or a group of people to benefit the community. As students, we are required to complete at least 40 hours. However, colleges prefer that students complete a minimum of 50 hours. In order to list the community service hours on college applications, hours must be completed by the summer of 11th grade. Many of us do not have much time left to complete them. Other students might have a much more time. Despite the amount of time each one of us has, we should begin searching different places to volunteer at. Procrastinating is never the answer. The outcome of procrastinating is feeling overwhelmed with the amount of service hours needed and the little amount of time left to complete them.
Some students completed their hours with time left to spare. Junior Katya Martinez said, "I completed all my hours by the end of 9th grade. I volunteered at my old elementary school."
Other students have not completed their hours while others started them but did not finish them. Junior Liliana Rodriguez said,"I've started on some but it's very hard to continue them since there is no time."
Something that stops students from beginning their volunteer work is having no idea where to do them at. Before choosing a place to volunteer at, we should ask ourselves what we enjoy doing. Another good question we could ask ourselves is what career do we plan on pursuing. The community service hours you complete may help you achieve the skills you need in the future. Once you have an idea of the type of volunteer work you want to complete, you should do some research on the organization submit an application. A few places students can complete community service hours are at hospitals, schools, and libraries. The following are a few organizations seeking volunteers.
LA Animal Services
Requirements: Must be at least 16 years old and attend an orientation with a parent or guardian, submit an application, pass a background screening, and complete additional training sessions. LA Animal Services require a minimum commitment of 6 hours per month for 6 months. For more information visit www.laanimalservices.com.
County of Los Angeles Department of Animal Care & Control
Requirements: Must be at least 16 years old, attend an orientation, and training sessions. Complete a print paper application. Complete a minimum of 2 hours per week and an initial commitment of 9 months. If successful with training, you will have a background check by fingerprint. You are also required to purchase a volunteer t-shirt for $11. For more information visit animalcare.lacounty.gov.
Good Samaritan Hospital:
Requirements: Must be at least 15 years old, be able to commit for 100 hours, and complete a junior volunteer application. For more information or to complete an application visit www.goodsam.org.
Children's Hospital Los Angeles: Summer Junior Volunteer Program
Requirements: Complete an application packet, volunteer 3 times per week, 4 hours per day, complete a personal interview with CHLA Volunteer staff accompanied by parent/ guardian, submit a health screening process accompanied by parent/ guardian, and attend a mandatory orientation. For more information visit www.chla.org.
Florence Library
Requirements: There is no age requirement as long as you could complete the assigned duty! You can download a volunteer application online or pick one up in person. For more information visit www.colapublib.org.
Leave a Comment