AP Spanish Students Amaze The Crowd Once Again!
By: Yasmin Perez, Kevin Mosqueda, & Magdalena Montero
It's that time once again where those in the AP Spanish Class must perform a cultural dance that never ceases to amaze the audience from year to year. From Merengue to Cumbia to Bachata and much more, these dances are performed with such a passion that leaves many thrilled to watch the performance. However, there is so much more to these dances than what meets the eyes. Each dance has a unique background with so much history behind it, including: what shapes its movements, the expressions one must have when dancing, and what one must wear.
AP Spanish and Spanish 1 teacher, Ms. Medina first brought the concept of these dances when she first began working here at APB. When asked on what the importance was of making the students in the AP Spanish classes perform a specific dance she said, "I make the students participate in a cultural dance to make them learn about how it originated and how it has evolved over time. In addition, it gives them an insight into how people from Latin America used dancing as a way to express emotion, passion, and much more."
She continued to say, "Each year in addition to seeing the dances improve, it gives me a better look at what I should change for the dances in the next year to come. Whether it is to give the students more time to practice adding more types of dances itself, or helps me decide how I can make the dances look better each year. Next year, I plan to make the dances more formal and introduce more types of dances that what has been available these last set of years. I also plan to make two dances required for students to dance, while making a third one optional."
Senior Jocelyn Lemus did Salsa and Merengue for her project AP Spanish. She said, "We met on Sundays at the park. Time management and some drama in our group were some conflicts that existed throughout the whole month. The actual day we were nervous, then relieved. I could actually say that we did better than expected." She also said, "I would recommend for next year AP Spanish class to manage your time, be creative, watch youtube videos, and be with people you know."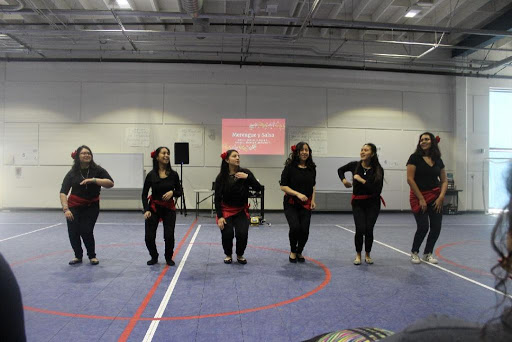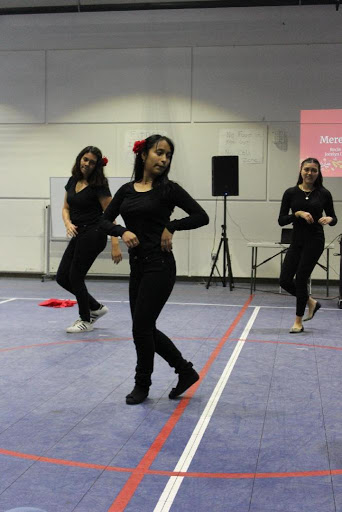 Junior Jocelyn Carranza danced Cumbia along with some of her peers. She said, "We practiced after school. We didn't have any conflicts with each other but the day before the actual day, stress got to all of us and we were angry with each other at first." Similar to Jocelyn Lemus, she felt nervous and then better at the end. Continuing, she said, "Next year AP Spanish class should take time practicing, don't get stressed, ask for help, and make sure the group gets along."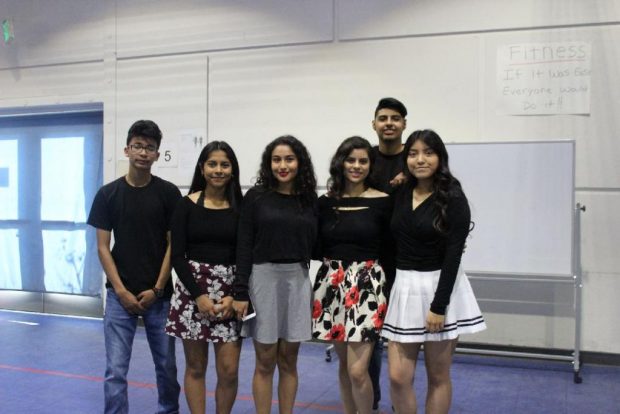 Another senior, Ariel Torres did Kizomba and Bachata. He said, "We practiced Tuesdays after school, and Thursdays in class, we had to rearrange schedules many times. In the beginning, it felt like an eternity and at the end, I was more nervous." He also said, "Next year students should practice a lot, and if you mess up while dancing, just continue." Overall, he acknowledges that it was a success.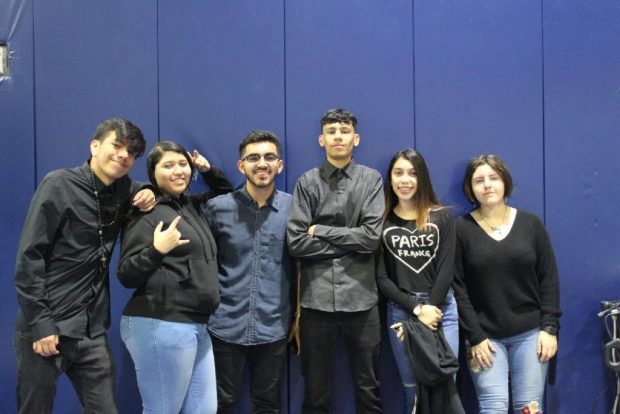 Junior Sarai Flores took part in dancing Bachata and Cha Cha Cha, she explains that her group would meet almost everyday after school to practice. She adds that seeing other choreographies and asking for help from Ms. Medina and art teacher Ms. Campos, helped as well during practice. A conflict that occurred with her group was that some had practice for softball and ARC meetings, and would miss practice. As to if her dance came out as expected, Sarai explained that it did not because "we messed up." Sarai felt nervous in the beginning, but she just wanted to get through the dancing, once it ended she felt nervous again. A change she would have made to her performance was to "face the other way because we faced the wall instead of the audience." Sarai advises future AP Spanish students to practice a lot and to be able to manage their time.
Senior Virginia Gatica was part of one of the different groups that danced Merengue. Most of her group's practices took place either at school or at a group member's house, yet, some members would not stay. This resulted in them being left behind when learning new steps. Similar to others, Virginia felt nervous at first, but once it was over she felt relieved. She also goes on to add that her dance went to quick, but ultimately, "It was okay, we could have improved, but  we aren't professionals." She advises the next AP Spanish students to "actually make time to practice in order for them to be prepared."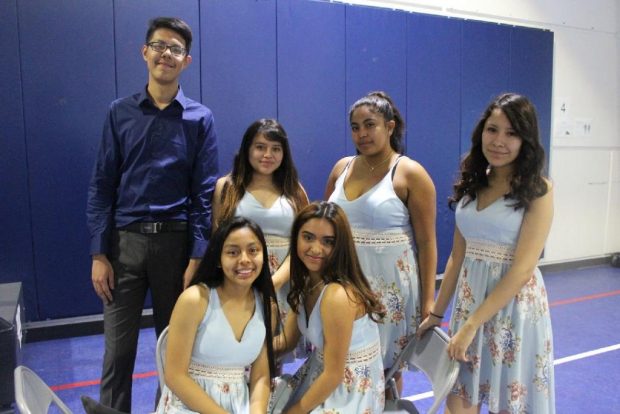 Senior Daniel Rios danced Tango and described his overall performance as a success. When asked how much practice he took into consideration, he said, "My group practice every week at school or at someone's house, although it difficult getting the entire group to meet at one place." He continued, "Practice and teamwork allowed our group to perform the dance to an extent that I believe looked amazing. However, one improvement I would make  would be to relax more."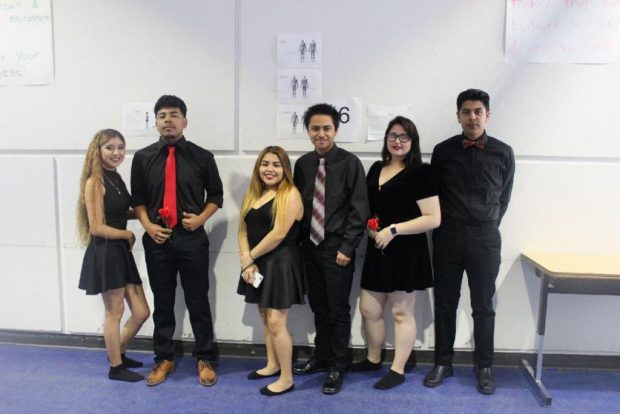 In conclusion, all these dances were performed to show the different styles of dance across Latin American countries. From dances such as Merengue to Bachata to Tango, these dances not only thrilled many students in our school but, parents as well. As mentioned before by Medina, new changes will be made to the project in the future. For future AP Spanish students, this means they will have a brand new experience that others years did not have, as new styles of dances will be available in the year to come.
Leave a Comment