Animo Pat Brown Says Goodbye To Beloved Teacher: Ms. Siemientkowski
Our school's small size allows most students to identify almost-all of the student-faculty body. This is why any student who hears the phrases kiddo, goober, goofball, and dork or catches a glimpse of curly-wavy light blonde hair recognizes the famous teacher behind Animo Pat Brown's most difficult name to spell: Ms. Siemientkowski.
For five years, Ms. Siemientkowski has had the difficult task of having to deal with the plethora of sassy freshman in Read 180 and in English 9. However, Ms. Siemientkowski remarked that "for the most part" she loves teaching students, that they're "fun" and "very sweet" despite being "frequently goofy." Unfortunately, the Ms. Siemientkowski that many students have grown fond of, will not be returning the next school year.
The book-loving teacher described how some of her best memories include those of students who dramatically demonstrated their passion for reading. Ms. Siemientkowski recalled her best memories where when students violently ran to her bookshelf to borrow books over winter break and cases where students were surprised to find out how much fun reading can be.
Through her Read 180 class, many students have discovered their love for reading even if, at one point, they claimed to have hated it. For example, junior Jordhan Soto said Ms. Siemientkowski "made [him] read more books" when he had "never done it before." Thanks to her class and recommendation, Jordhan found his f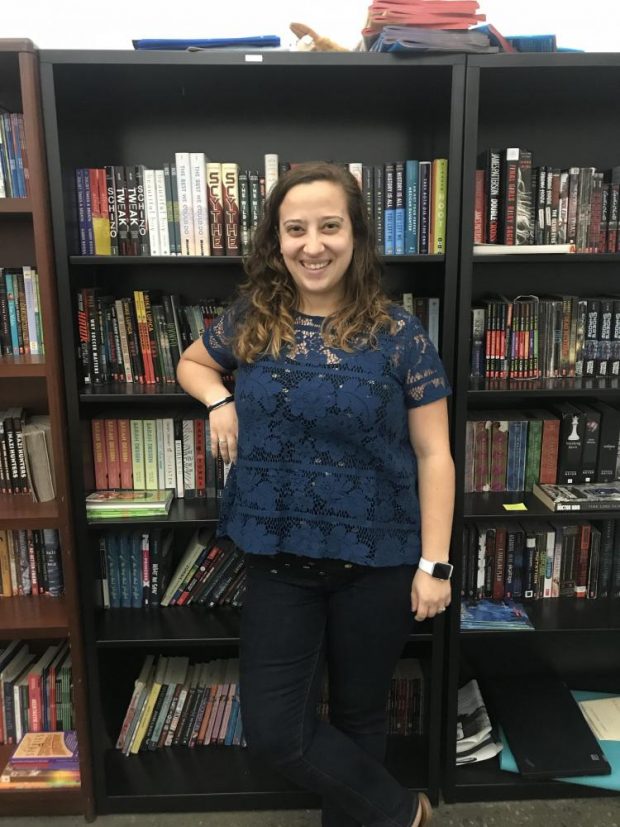 avorite book: Ready Player One.
When I took Ms. Siem's class my freshman year,  Ms. Siemientkowski asked us to raise our hand if we had found one book we really loved. That first day, she told us that the amount of students raising their hands in response to that question would change by the end of the year, and it did.
As for advice for next year's replacement teacher, Ms. Siemientkowski suggested he/she buy a lamp, considering room 9 has no windows (a fact many students are always surprised to hear).
Though she will be leaving for Illinois in order to allow her fiancé a chance to better their career, Ms. Siemientkowski's impact cannot be forgotten. While Ms. Siemientkowski's contagious laughter will sure be missed, Ms. she will for sure continue to change the lives of many more readers to come.
Leave a Comment