By Mirian De Jesus and Jackie Huerta
Animo Pat Brown is welcoming new teachers this year, the goal is to work with students towards college readiness and provide helpful skills that will benefit them in the future. New teachers will help improve the success that so far the APB family has achieved by the hard work of both students and teachers. Our new teachers this year that will be encouraging students to achieve greatness are Mr. Pickering, Ms. Roselman, Mr. Mendoza, Ms. Brown, Ms Yee, and Mr. Griffin.
Mr. Pickering has come back after being a principal at Animo Phillis Wheatley for three years, he is excited to contribute to the new APB family. An interesting fact about him is that he knows and enjoys juggling since elementary. He says "My big focus with my senior class is to really prepare them for their first year at college, and with my AEE students the big focus is also a lot of reading and writing, for those students can successfully pass the CAHSEE exam and do better in their upper grade". When asked how do you feel about APB and the students so far? he says "I'm very very happy to be back and working with the teens and I've been very impressed with my students, so I think that your teachers have done a  good job preparing you, a better job that we were doing four years ago when i was here last time so I think that  this current group of students will get further than any other group so far".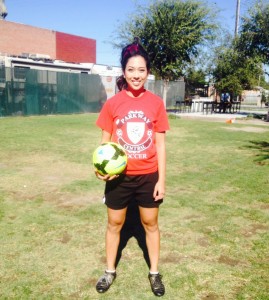 In charge of the chemistry department is Ms. Roselman, she enjoys playing soccer as well as hockey in her free time and is currently involved with the girls soccer team. This year Ms. Roselman expects a lot of hard work by both the teachers and the students. Before coming to APB Ms.Roselman was a project engineer at a construction company, and worked on the construction sites, this was a tremendous change in her career. When asked how do you feel about APB and APB students so far? She says "I love APB, so far it's great , I had the opportunity to do student teacher, I knew I loved APB before I even started"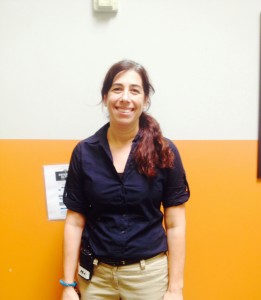 Joining us is our new Assistant Principal Ms. Brown,she was part of the AIR program with green dot where they train people to become assistant principals, and they rotate throughout different green dot schools per quarter. This year is very important for her, since shes getting to know every staff as well as students. She says "So far I'm loving it here I find students to be even more impressive, I feel like they've welcomed me and they're fun. Everybody has been kind and open they are interested in getting to know me". She has been with  us since march and is excited to  be part of the family, she expects to be able to see more traditions and activities. She herself has joined an after school activity, and is anxious to be able to run a full marathon with SRLA.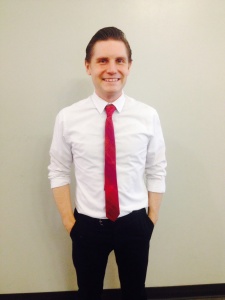 Mr. Griffin is making the best of this year in his math classes, although he may seem serious he enjoys skydiving and would like to do it once more. He is very grateful with all the staff at APB that have made him feel welcomed. He says "The faculty and staff administration have been really supportive, all of the math teachers have been supportive, I've really enjoyed it the kids are fun and i'm laughing more so i enjoy that". Before APB he was working as an assistant principal, being in charge of the things that were being taught at that high school, he also taught certain math classes although this year he sees lots of changes, but the end result would be to have a fun year.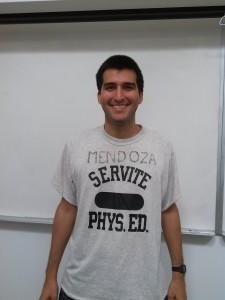 Mr. Mendoza is helping his students be prepared for what they will experience once they get into college . He is happy that all APB staff and students have been treating him very nice. He says, "The staff is really nice, really supportive, and students are polite. I get along with all the students except for the ones that wear the USC sweatshirts". Before he came to APB, he was a teacher at Locke High School and he seeked a change in teaching and decided to apply to APB.  One thing that many people in APB don't know about him is that he is color blind besides being a huge gamer as we know through his club, the nerd club.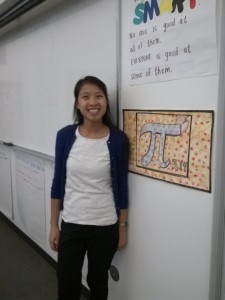 Ms. Yee is very happy to be here in ABP because she is excited to be in a new school. She says "All the teachers like to work together and all the students seem like they're really focused and motivated". When asked how does she feel about APB staff and students so far? She says that all the students have been really nice since, sometimes students that she does not know say hi to her on a daily basis. Before coming to APB, she was a teacher at West Adams High School, teaching Algebra 2 and trigonometry. Besides being a math teacher, she enjoyed doing many outdoors stuff on her free time.