Halloween Films
Are you afraid of darkness, chainsaws, evil spirits/ shadows, or the woods? Would you ever watch a horror film alone in the dark? Senior, Margarita Serrano, is a very brave soul who would watch any horror film in the dark during halloween time. Margarita says, "The Conjuring is a great film for people who are creeped out of moving objects." Margarita says that near the end of the movie, when the daughter was playing in  the basement, the doll starts to move. That is the scene that  scares her the most. She also recommends this movie to another brave soul who dares to take the chance. Ms. Harding who is horrifically afraid of clowns watched the horror film called "IT", the scene that scared her the most was when the clown came out the gutter in the street. "I still to this day don't like walking by gutters because I feel like he's going to come out and grab me," she says.
She says that she would not watch it alone but she would recommend the first part of the movie because it is scary. In conclusion, if you have nothing to do on Halloween, here are our top 5 recommended horror films:
Movie Reviews

"Exorcist"
"Seeing it now the special effects are kind of lame, it's funny" said Alexis Ortiz a 11 grader.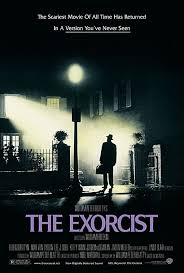 Ratings: 8/10 stars
Director: William Friedkin
"Paranormal Activity: The Marked Ones"
"Its pretty good, its interesting in some parts, but it will get you hooked" said Carlos Samayoa a 11 grader.
Ratings: 5/10 stars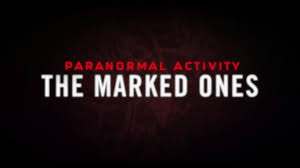 Director: Christopher B. Landon
"Evil  Dead"

"It was very interesting because she got buried and got scars everywhere then got unburied " – Carlo Gonzales an 11th grader.
Rating 6.5/10 stars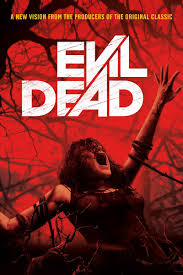 Director: Fede Alvarez
"Sinister"
When we asked 11 grader Edgar Maldonado about the movie, he says it was not scary at all.
Ratings: 6.8/10 stars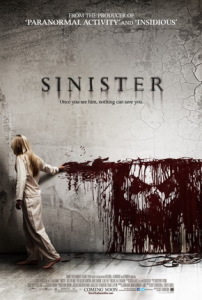 Director: Scott Derrickson
"Insidious"
When asked about it, Jonathan Villatoro says it was boring.
Ratings: 6.8/10 stars
Director: James Wan
Have a safe, SCARY Halloween this year!