Should a senior ask a freshman to Prom?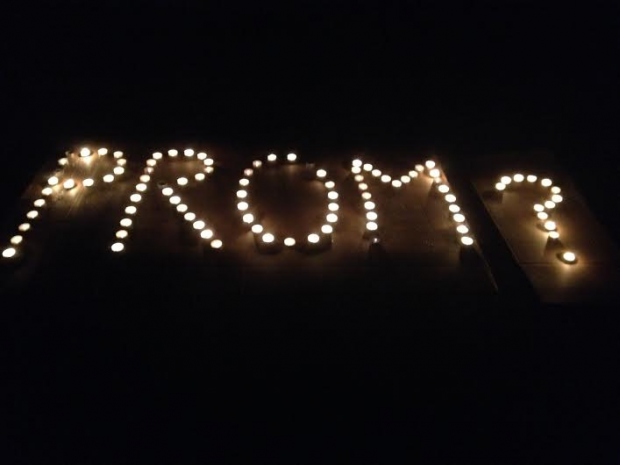 I believe that a senior should be able to ask a freshman or anyone else out to prom. There should not be anything wrong with taking someone younger to prom, it's only fair to be allowed to take anyone of your choice. Many people would have different opinions on this topic, like a student in Animo Pat Brown who said,"I don't really think it matters but like at the same time I don't think it's right because then the other seniors might criticize them for going being with a freshman". This student said how it would not matter, the only thing is that those who go with a freshman may or may not get criticized. And another anonymous student from APB said," It is wrong to ask a freshman to prom because that will make you look desperate". They believe it is wrong for a senior to ask a freshman because it will seem like they couldn't find anyone else.  Everyone has different thoughts about this, some may care of what others say but others may not.A student at APB, Erick Ortiz said "If the senior would be 18 then yea it would matter, but if the senior was 17 then it wouldn't matter". Erick says that age is what matters, I agree with him because if you're 18 and brought a 14 or 15 year old to prom; that would be weird because you're 18 and pretty much an adult which would make it look wrong for an 18 year old to take a 14 or 15 year old. If you were 17 then that would be something else because if you take a 14 or 15 year old, they would only be about 3-2 years apart and there's no problem with that.
Simple or exaggerated "Promposal"?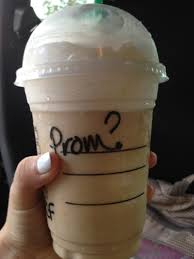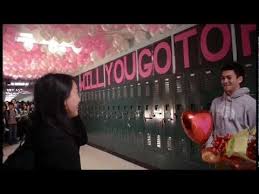 Should one keep it simple or should one go all out on a "Promposal"? "It depends, if you really like him you will make it exaggerated but if you just met him or are 'just friends' you keep it simple." says Senior Cristian Zarate. I am almost positive that every girl dreams of an over the top "Promposal" for her senior prom. However; not all girls think alike, based on a survey I conducted in cl­­ass one out of  five girls claimed that they wouldn't mind having a small and simple "Promposal", they claim that it's the thought that counts.
"I hate open promposals I wouldn't like to be the center of attention" says Senior Petra Moreno. There is a great amount of students who are timid, they feel like a "deer in headlights" when all eyes are on them. Senior Caren Flores says" I would prefer a private "Promposal" because it[public one] puts pressure on me, what if I don't want to go with him? That would be embarrassing". Not just girls have the same ideology but so do boys, "Private and simple…" says Senior Erick Ortiz, "because it would be more intimate…".  Senior David Gonzalez agrees, "A private promposal, because you won't get embarrassed if she says yes then good if she says no then you can cry with no one around". ERWC teacher Nathaniel Pickering says he will go to prom… "no one has asked me nor will I ask.. it's work for me. I see it as community service" since he's going to be a chaperone for the night. "I would have preferred a private, I think they set expectations way too high if it's public," says Pickering. In other words, because they are more likely to lead to disappointment
However, Senior Denise Diaz says that she prefers an "Open [Promposal] , que sepan todos pa' que no me lo bajen!" translation for "so  that they all know that he's already going with someone". I completely agree, so that everyone can be informed and no one will embarrass themselves if they plan on asking someone who already has a date. "I would like a public "promposal" even though I am shy, because I find it very sweet that someone is willing to publicly display their affection" says Senior Alondra Muratalla.
Comment below your opinion on the topic. Would you choose a public or private "Promposal"?
Can a Girl ask a Boy to Prom or should it stay traditional?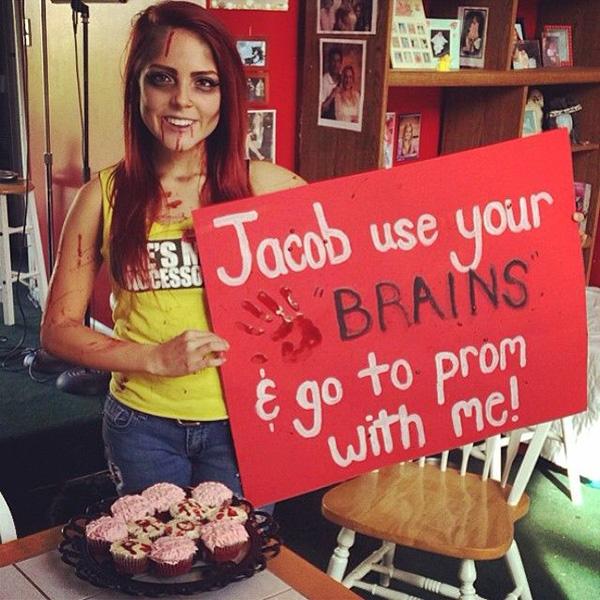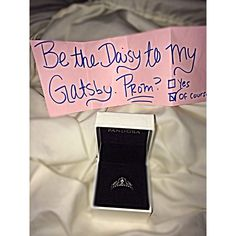 Can a girl ask a boy to prom or should it stay traditional? "Traditionally guys ask girls, but during this new era girls can ask as well…" says Animo Pat Brown Senior Petra Moreno. I agree, although in past years it has always been a boy who asks a girl to a Senior Prom, now a girl is able to ask someone to prom. It would be great if a boy were to ask a girl to prom, but traditions change and girls have gained the courage to ask others to prom.
Senior Erick Ortiz says that someone has asked him and he seemed pretty neutral about the topic. He didn't seem to care that someone had asked him to prom, before he asked someone. Therefore, he believes that girls are able to ask boys to prom, since a girl asked him. Similarly Senior Yaraly Zavala says,"  I think it could go both ways because the girl might want a date and isn't shy to ask so I think it could go both ways". In other words, if a girl has the courage to ask a boy who is too shy, it is in her capacity to do so. Senior Juan Tavizon also agrees he says," it would be better for the guy to ask but if a girl ask it's great too".
What do you, the reader think about the topic. Do you agree or disagree, comment below to share your opinion.